Russia suggests revealing submarines' routes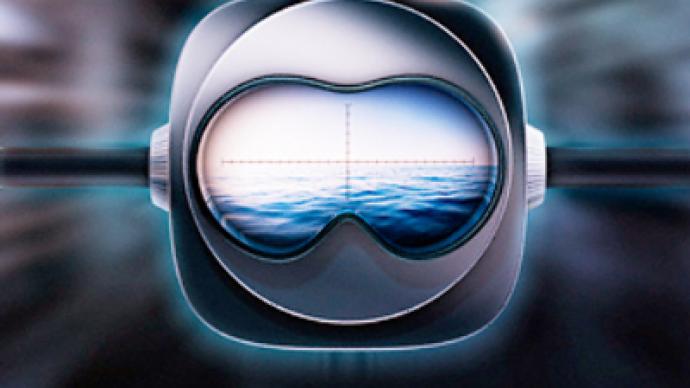 The Russian Navy has called for an international agreement that would oblige countries to notify each other about their submarines' routes in the world's waterways. They claim this would help prevent marine accidents.
Vice Admiral Oleg Burtsev, Deputy Head of Russian Navy Headquarters, made the proposal during an interview to the Ria Novosti news agency on Tuesday.
He said that recent incidents in which atomic submarines collided speak of the importance of such an agreement.
As early as some ten years ago Russia came out with a suggestion for a similar agreement.

Corresponding memorandums were then signed by the British and French. If the agreement had been concluded, each side would have had to inform the other about the regions where their submarines were located. This was supposed to be done to prevent other countries' ships and submarines from entering those areas at the same time.
However, according to Burtsev, the main opponent to this plan is the US. As their fleet is the most powerful in the world and their submarines are the countries' main strike force, it is natural that Washington does not want their actions put under control.

Further, reports indicate that the average time US atomic submarines spent in the open sea in 2008 exceeded that during the Cold War period.
Latest accidents
On March 20 a US atomic submarine and a US landing ship collided in the Strait of Ormuz.
In early February there was another crash between a UK Vanguard-type submarine and France's Le Triomphant. Nuclear weapons were onboard both vessels. According to French authorities, the cause of the incident could be the technical excellence of the submarines as they were moving so secretly they couldn't detect each other.
After the incident received public attention, a source in Russian military intelligence told Ria Novosti that the French and British Navy should declassify the location where the two submarines crashed to enable ecological monitoring to be held.
Burtsev noted that "there's nothing surprising in the British and French submarines' collision".
"Crashes have taken place in the past and will be repeated in the future, and the main reason for that is that the actions of the submarines are always a secret, the sides never inform each other about their vessels' locations".
The Vice Admiral thinks this is the general cause of these accidents.
You can share this story on social media: