Russia assists US in hunt for Bin Laden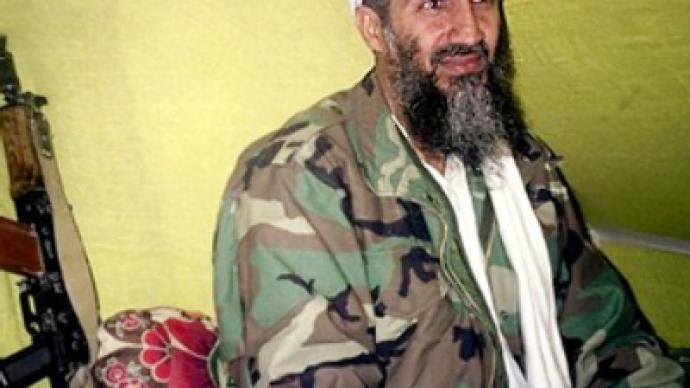 Moscow is assisting the US in the search for Al-Qaeda head, Osama Bin Laden, and wants Washington's help against Russia's most-wanted terrorist, Chechen militant Doku Umarov, a senior Russian official has said.
"I definitely know that we assisted and continue to provide concrete assistance in the search for and capture of Osama Bin Laden. Specifically in the search," special presidential representative for international cooperation in the fight against terrorism and transnational organized crime Anatoly Safonov told Itar-Tass. No further details, however, were disclosed.
As for the assistance from the American side, Safonov said that the US had several times informed Moscow about terrorist acts planned on Russian soil. "That is a reality, which is not one-time and fragmentary. It is developing into an ongoing practice," he said.
Safonov is currently in Washington co-chairing a meeting of the Russia-US working group on fighting terrorism.
The official said that Russia would like the US to include the self-proclaimed "Caucasus Emirate" led by Chechen militant Doku Umarov into the list of terrorist organizations. "The issue will be discussed on Friday," Safonov added.
The warlord who calls himself "the Emir of the North Caucasus" claimed responsibility for the recent bombings in the Moscow Metro that killed 40 people and injured dozens more.
In April, US congressman Alcee Hastings urged the State Department to put Russia's most-wanted terrorist, Umarov, on the international terror list and initiated a resolution on the issue.
"This is a low-profile organization that has continued to carry out high profile acts of terrorism, including the twin bombings in Moscow recently," Hastings said in an interview with The Cable. "They've got a jihad against Russia and the United States. If that ain't a terrorist organization, I don't know what is," Hastings, who is also a member of the Parliamentary Assembly of the Organization for Security and Cooperation in Europe (OSCE) said.
You can share this story on social media: