Doku Umarov: virtual and real Chechen warlord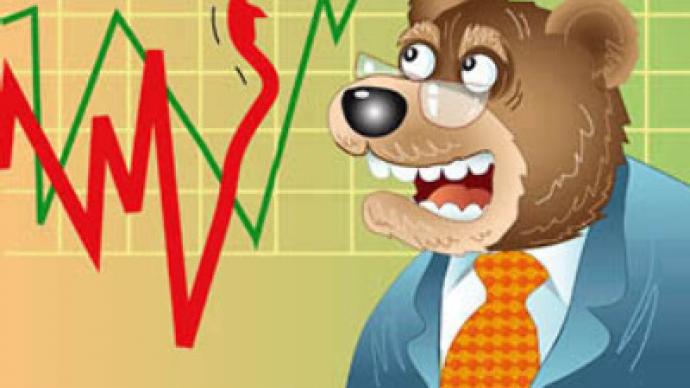 Russian analysts argue over the role that top terrorist Doku Umarov now plays in the militants' underground and assess his chances to prevent the Chechen authorities from maintaining stability.
The 45-year-old terrorist Doku Umarov has been one of the most wanted men in Russia for years for carrying out and masterminding several terror attacks. He was said to be behind the Beslan school siege in 2004.
Chechen president Ramzan Kadyrov has called Umarov one of the organizers of the recent assassination attempt against Ingushetia's president Yunus-Bek Yevkurov, in which the republic's leader was badly injured.
Militants from a certain Riyadus Salikhiyn have taken responsibility for the attempt on Yevkurov, Komsomolskaya Pravda daily reported, citing a statement published on one militant website. Terrorists claimed that the head of the so-called "Caucasus Emirate", Umarov, gave the order to blow up the motorcade of the Ingushetian president. The investigators did not confirm this statement and called it "rumors," the paper reports.
On 30 June, Russian prosecutors linked Umarov to blowing up the Moscow to St Petersburg Nevsky Express train. It was derailed in the Novgorod region on August 13, 2007, injuring sixty passengers. Investigators think that a terrorist group controlled by Umarov carried out the attack.
Umarov himself has been the object of a man-hunt for many years. After an anti-terrorism operation was launched on the border between the Russian republics of Chechnya and Ingushetia at the end of May this year, Umarov was said to have been killed. These reports have not been confirmed.
"Officials are very cautious in their assessments, as this was not the first 'death' of the leader of Chechen militants," Komsomolskaya Pravda daily reported, adding that "by the most conservative estimates, he 'has been killed' six times." The Chechen president has not confirmed Umarov's death either.
Despite several reports about the killing of Umarov, it is still unclear whether Umarov is dead or alive. Russian business daily Kommersant quoted Akhmed Zakaev, a former Chechen militant leader who lives in London, as saying: "If Doku Umarov has really been killed, that means the end of 'the Caucasus Emirate project.'" In this case, Umarov might be replaced by his closest associate Supyan Abdullaev, Zakaev said.
He added that Abdullaev is not very well-known as a field commander in the Chechen republic, despite having got through two wars with that rank. Zakaev believes that Umarov's successor would be "a pocket emir of chief ideologues of Chechen wahhabis Isa Umarov and his brother Movladi Udugov," Kommersant reported.
The "New Chechen emir" might even declare his armed structure part of the Al-Qaeda international terrorist network, Zakaev told the paper, adding that "Isa Umarov and Udugov have long urged Doku Umarov to do this."
At the same time, Zakaev is certain that the killing of Umarov will not change the situation in Russia's North Caucasus.
This opinion was echoed by Aleksey Malashenko, expert of the Carnegie Moscow Center, who told the same source that field commanders in Chechnya act according to the principle of matreshka, or set of nesting dolls: when one of them is killed, another occupies his place.
"So one should not expect serious changes in the Caucasus after Umarov's elimination," Malashenko said. He believes that more unscrupulous leaders from those who "grew up at war" might replace Umarov.
Umarov himself has long been considered one of the most influential Chechen field commanders. He became "president" of the self-proclaimed Republic of Ichkeria in 2006. The following year he proclaimed himself "emir of the Caucasus Muslims" and created "the Caucasus emirate." However, many militants did not support Umarov when he declared jihad against the U.S., Britain and Israel, and he was "ousted" as president by the parliament of the virtual state.
In August 2006, Chechen media reported that Umarov had surrendered to the authorities of the republic after an amnesty for militants was declared there. The then-Chechen prime minister Ramzan Kadyrov was said to have contacted Umarov via his family and a mediator. But soon the information was corrected: it was Umarov's older brother, Akhmed Umarov, who had surrendered.
"I am not responsible for the actions of my younger brother and have decided to turn myself in to the Chechen authorities without any outside pressure," Akhmed Umarov was then quoted by RIA Novosti as saying. "I am tired of this chaos," he added. Several militants from Umarov's group were also said to have laid down their arms.
Nevertheless, some analysts insist that Umarov still enjoys influence in the republic. The Expert business magazine quoted an anonymous Chechen observer as saying that the creation of the Caucasus Emirate was the reflection of real processes in the region.
"Militants under Umarov have fully abandoned a national ideology; the underground have become international and expanded into the whole of North Caucasus, except for Ossetia and Adygeya," the expert said. "The government of Ichkeria in London headed by Akhmed Zakaev was left out in the cold," he added.
Russian experts differ in their assessments of Umarov's present influence on terrorist groups in the Chechen republic. Some analysts have described him as a figure that might be replaced by someone else at any moment.
Oleg Petrovsky, military expert of the Utro.ru news site has said that Umarov is now a coordinator of terrorist groups in Chechnya, rather than a field commander. His figure is "a rank lower" than those of top Chechen terrorists who had been killed earlier, Petrovsky said.
"Generally speaking, too little depends on Umarov. He increasingly resembles a virtual character," Petrovsky said. "In case of his being killed, the terrorist underground will simply declare another similar figure the head of Caucasus."
You can share this story on social media: