RT America YouTube channel hits 100k subscribers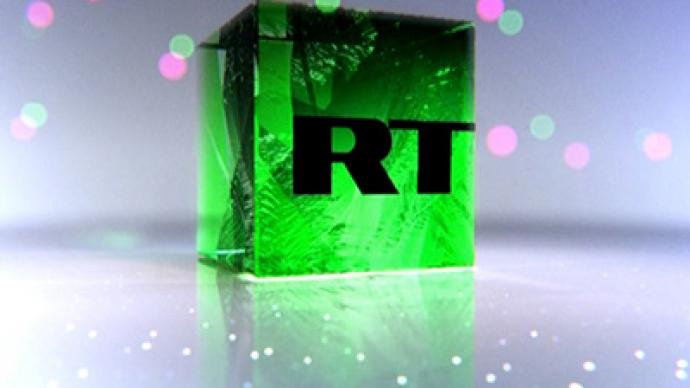 We asked you to question more and you did.
RT America is happy to announce that our YouTube channel, www.youtube.com/rtamerica, has reached a milestone. As of this weekend, 100,000 users of the world's most popular video sharing site have signed on to subscribe to our channel. Is it that big of a deal though?To us, yes. We pride ourselves on being able to offer news that you won't find on the other networks. RT America was among the very first outlets to bring our audience daily coverage on the Occupy Wall Street movement while the mainstream media was still preoccupied with covering the usual fluff. We dug deep to showcase in-depth interviews with commentators considered on the fringe by the others guys — interviews which have accumulated hundreds of thousands of hits from viewers who don't buy into the mundane, run-of-the-mill "news" offered up by the mainstream. When the mainstream missed the real stories, we were there. And, by examining our latest statistics, we can't help but notice that you were there too.To us, it means a lot.Since our humble beginning only two years ago, RT America has grown from an experiment in broadcasting into a full-fledged alternative for those who have grown disinterested with the drivel offered up elsewhere. Given the statistics, it is easy to see that more and more people really are done with being spoon-fed what the other networks consider "news" these days.Upon reaching our 100,000-subscriber mark, we can't help but compare ourselves to the others: Fox News' subscriber count can't break the 50k mark; CNN seems stuck under 70,000. Yet, in just a few short years, RT America has attracted an ever-growing audience who is into more than just gossip, car chases and chatter — that's just fine and dandy if you don't care about the world around you, but at RT America, we ask our audience to question more and clearly they are looking for answers that the others can't deliver.From all of us at RT America, thank you to all of our fans: those who followed us from the start and those that are only just now tuning in. We look forward to many more years of bringing you news that the mainstream won't dare divulge. Are they scared of skimming from somewhere other than the obvious and overt? Or just afraid of asking the real questions? At RT, we question more, and we're glad that you do too.
You can share this story on social media: