Ron Paul revolution lives on!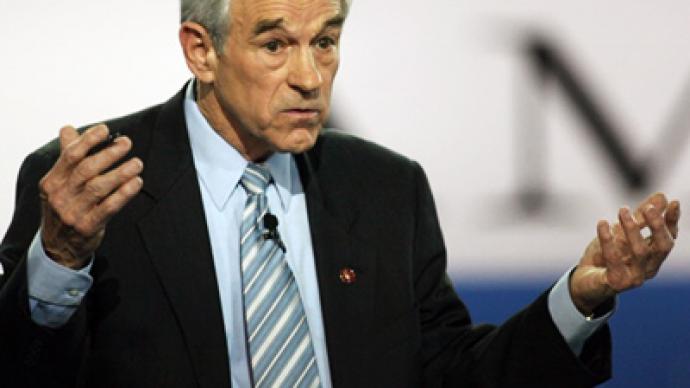 Congressman and former 2012 prospective presidential candidate Ron Paul raised over $700,000 for his Political Action Committee (PAC) in a 24 hour period during a President's Day money bomb.
A pioneer of online political fundraising, Paul is no stranger to setting online money records. During his 2008 presidential campaign he frequently set online fundraising records with planned money bombs, some of which were created by supporter groups and online movements independent of the campaign. LibertyPAC utilized Facebook to promote a President's Day fundraising campaign, leading many to assume Paul is indeed considering a 2012 run at the White House. The libertarian leaning Republican Congressman from Texas recently won, for the second year in a row, PAC's Presidential Straw Poll. CPAC, the Conservative Political Action Conference is the Republican Party's biggest gathering of the year and is attended by prominent conservatives and presidential hopefuls. Paul secured 30 percent of the vote, followed by Mitt Romney at 23 percent with a field of other candidates lingering in the single digits.Traditionally the annual straw poll has served as a gauge of the conservative movement, indicating its favor and likely bent come primary elections. His CPAC victory, couples with the substantial intake of funds illustrates Paul still boasts a significant support base across the country.
You can share this story on social media: