Ron Paul to host daily radio program and podcast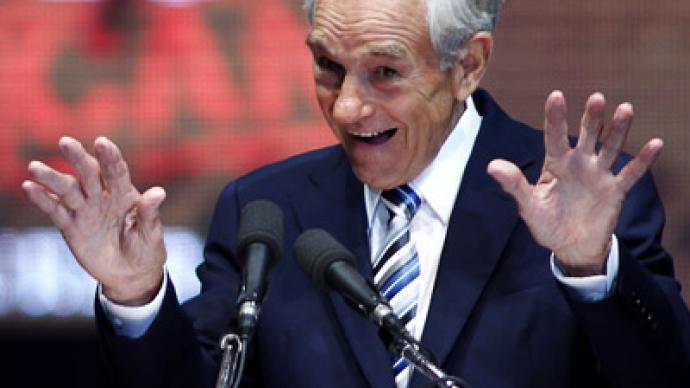 Just because he's retired from politics doesn't mean Ron Paul is slowing down: the former congressman from Texas and three-time presidential hopeful will soon have his own spot on national radio.
Dr. Paul, who retired from Congress earlier this year after a failed bid at the Republican Party's nomination for president, has inked a deal with the Courtside Entertainment Group that will let him broadcast brief one-minute radio commentaries twice a day across the country. Dr. Paul's segments will also be compiled for a weekly podcast, available to download for those who miss his daily addresses."There's no questioning the fact that Ron Paul is one of today's most impactful leaders. His thoughts and opinions have created a significant and loyal following that has made its presence known throughout the country," Norm Pattiz, founder of Westwood One and Courtside Entertainment Group, says in a press release this week. Dr. Paul, 77, says in a statement that he's "very excited" to be presented with an opportunity that will let him "take the message of freedom to more people than ever, especially now when our country needs it so much.""Radio and podcasting are a much more powerful means of communication than speaking on the floor of Congress. I welcome this chance to work with Norm and Courtside and interact with America in a new way, delivering a message that is timelier than ever and a philosophy that people are clearly hungry to hear more about," he says.According to Courtside, Dr. Paul's daily dispatches will be carried on an array of networks and on the Web and will begin March 18. "His new radio show for Courtside and his digital presence via podcasting create a platform that will be hugely successful," predicts Pattiz. Since retiring from Congress earlier this year, the former representative has remained politically outspoken, speaking publically in recent weeks about the United States' involvement in the African nation of Mali and the ongoing funding of foreign wars. His son, Sen. Rand Paul (R-Kentucky), was chosen by members of the Tea Party faction to speak to the country Tuesday evening to rebut US President Barack Obama's State of the Union address. Rep. Paul ran against Pres. Obama in both the 2008 and 2012 elections.
You can share this story on social media: