Ron Paul to announce Presidential bid plans next month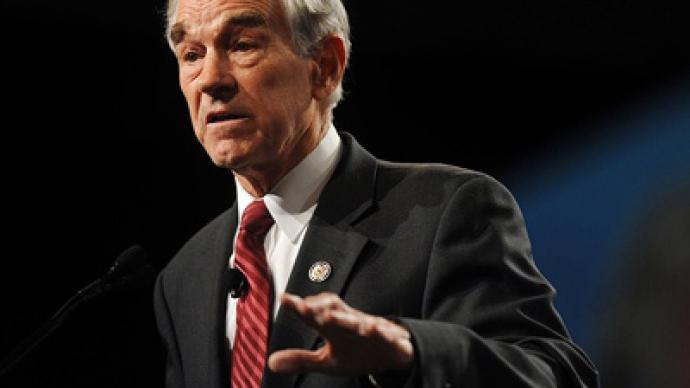 Texas Republican Congressman and 2008 presidential candidate Ron Paul said he plans to make a financial decision on whether or not to seek the US presidency again sometime next month.
The libertarian leaning Republican boasts a strong cult following, and set a number of fundraising records in the 2008 Republican primary race.Paul is expected to announce sooner than later, to ensure an announcement is made before the May Republican debate in South Carolina. Though, he may agree to participate in the debate without officially declaring his candidacy. "There are just a few other things I have to iron out personally to make my final decision," Paul told Alex Jones on the Alex Jones Show. "Right now I am still a Republican Congressman."Earlier, Paul's son, Senator Rand Paul said, "I get every indication from looking at his schedule and hearing what he's doing that I think he probably will."In February, Paul won the CPAC presidential straw poll for a second year, a further indication he plans to seek the nomination again in 2012.
You can share this story on social media: