Former CIA lawyer says Bush didn't know about waterboarding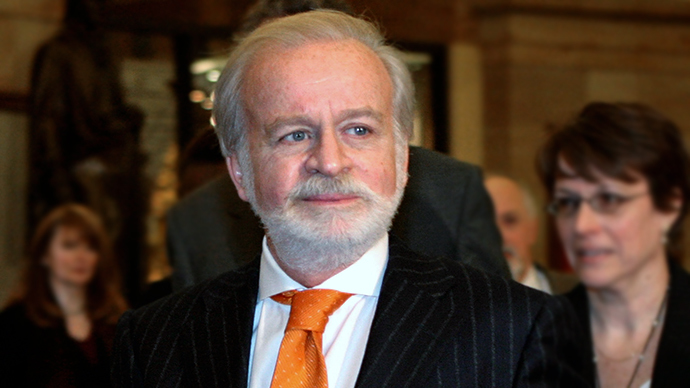 Former United States President George W. Bush has defended the use of so-called enhanced interrogation techniques against accused terrorists, but a lawyer from his administration says the two-term leader wasn't in the loop when it came to waterboarding.
John Rizzo worked as an attorney at the Central Intelligence Agency for 30 years, including a stint under then-President George W. Bush during the dawn of America's war on terror. He recounts his experience with the CIA in a soon-to-be-released memoir, Company Man, and the New Yorker's Steve Coll says in a book review published on Thursday this week that a preview copy contains accusations about Mr. Bush and his presidency's torture program that have not been made before now.
According to Coll, Rizzo's book contains allegations that Bush was absent from confidential national security meetings in 2002 and 2003 in which the president would have been briefed on the CIA's enhanced interrogation techniques, or EITs.
"We don't yet have a reliable or full chronology of the use of torture and harsh interrogation techniques in CIA prisons, but we do know that, beginning in the summer of 2002, several senior Al-Qaeda prisoners were waterboarded or subjected to extensive sleep deprivation, or both, in an effort to extract intelligence from them about future plots," Coll wrote. "Rizzo provides an eyewitness account of how the early brutal interrogation sessions were described in detail to President George W. Bush's leading national-security advisers in the Situation Room."
But according to what Rizzo has to say, Bush didn't bother to attend those briefings.
"The one senior US government national security official during this time — from August 2002 through 2003 — who I did not believe was knowledgeable about the EITs was President Bush himself," Rizzo wrote. "He was not present at any of the Principals Committee meetings … and none of the principals at any of the EIT sessions during this period ever alluded to the President knowing anything about them."
Rizzo goes on to call into question specific remarks that the former president made himself in the pages of his own post-presidency memoir, Decision Points. In that 2010 book, he wrote, Bush claimed that he refused to adopt some of the EITs proposed to him by then-CIA Director George Tenet because there were two tactics in particular that the president felt "went too far."
"Rizzo would certainly have known if Bush had banned two techniques, but Rizzo has 'no idea' what Bush might have been referring to in his memoir," Coll wrote for the New Yorker. "Throughout this period, Rizzo, as he remembers it, was in daily contact with George Tenet, who said 'nothing about any conversations he had with the president about EITs, much less any instructions or approvals coming from Bush.'"
"It simply didn't seem conceivable that George [Tenet] wouldn't have passed something like that on to those of us who were running the program," Rizzo wrote in Company Man. "I have to conclude that the account in Bush's memoir simply is wrong."
National security reporter Marcy Wheeler was quick to catch Coll's review and acknowledged on her personal website that Rizzo, as well as former intelligence community big-wig Michael Hayden, previously insisted that the torture program was authorized directly by the president. Should Rizzo's new allegations add up, it would mean that one of the most controversial policies of the Bush administration was put to use without the commander-in-chief even being aware.
"Rizzo's claims don't mean much," Wheeler wrote, "…But hey, let's take him at his word. Because if Bush really was ignorant about the torture program, then it means the entire thing was illegal.
"If CIA's former top lawyer wants to claim the torture program was illegal, who are we to doubt him?" Wheeler asked.
You can share this story on social media: