Rifle Association to sue the Obama administration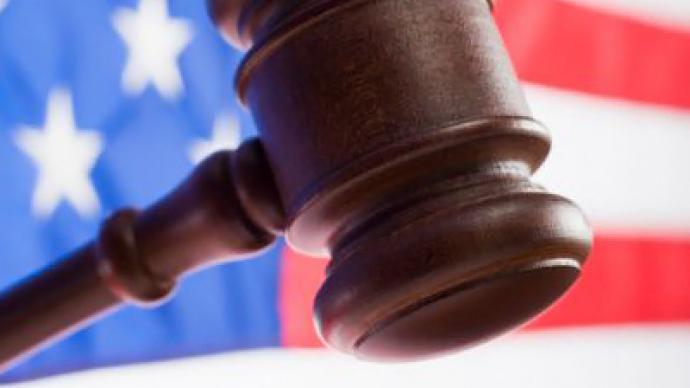 The National Rifle Association is planning on firing back at the Department of Justice over recent gun control measured put in place by the Obama administration.
­
Both the NRA and the National Shooting Sports Foundation say they intend on filing suit in hopes of reversing a recent governmental legislation that is targeted gun shops along the US/Mexico border. New legislation would require firearms dealers along the border to report instances of multiple sales of semi-automatic rifles favored by Mexican drug cartels and American gunrunners, but gun rights advocates say the new ruling will make it difficult for dealers to continue business.
According to the lawsuit coming from the National Shooting Sports Foundation (not yet formally filed in court), the trades association says that they are committed to working with the ATF and other law enforcements agencies to enforce violators of firearm laws, but claims that Congress "has conferred only limited authority on ATF to require federally-licensed firearms dealers to submit information regarding firearms sales."
"In this case," they add, "ATF's demand exceeds its authority and is prohibited under federal law."
Attorney General Eric Holder responded that the legislation is necessary, however, telling reporters in DC on Wednesday that the measures are "appropriate ones to stop the flow of guns from the United States into Mexico."
Gun smugglers have used lax firearm laws to easily get weapons across the Mexican border where they are being used by drug carets. Authorities say new measures would help "detect and disrupt" this trafficking, though advocates for the Second Amendment say it could affect nearly 9,000 area dealers whose income depends on the sale of firearms. The NRA attests that "economic loss as a result of having to devote employee time to preparing the reports" necessary to comply with the new regulation will result, as well as "loss of business from both in-state and out-of-state potential purchasers … who would have bought [certain] rifles but have been dissuaded from doing so because they wish to protect their privacy rights."