Republicans block 'Buffet Rule' tax proposal for the rich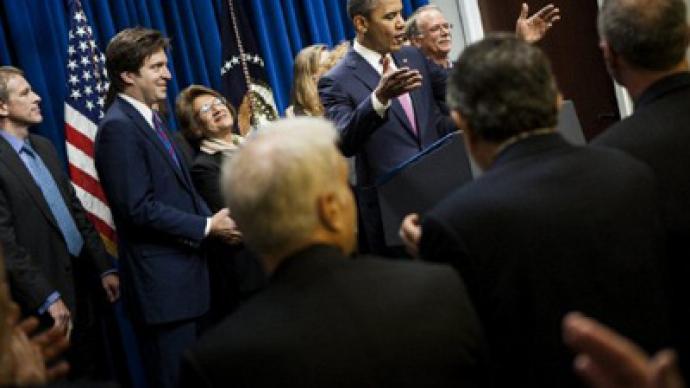 The so-called 'Buffet Rule' legislation that would require superrich Americans to pay a minimum income tax rate of 30 per cent was blocked by US Senate Republicans on Monday.
The measure, pushed by President Barack Obama for months, failed to get the 60 votes required for it to advance. With nine votes short, the Democrats plan to return to the debate over higher taxes for the rich throughout the year. "I do think it is an important message for Washington to send to middle-class Americans," Senator Sheldon Whitehouse, a Democrat sponsoring the legislation, said as quoted by Reuters. He added that Democrats will "keep pushing this issue all year long."The Obama administration insists that the legislation will help reduce deficits and make the tax code fairer. The president first proposed a 30 per cent minimum tax rate for anyone earning at least US$1 million per year last September."It's simple: If you make more than $1 million every year, you should pay at least the same percentage of your income in taxes as middle-class families do," Obama said Saturday in a weekly address.The legislation was named after billionaire investor Warren Buffet, who believes that high-income Americans should pay higher taxes and famously complained that he pays a lower effective tax rate than his secretary. However, the Republicans claim higher taxes will not help reduce the deficit or fight unemployment, but will only harm the US economy. "We have a president that seems more interested in pitting people against each other than he is in doing anything," said Senate Republican Leader Mitch McConnell.
You can share this story on social media: