Alleged rapist yogi fostered 'cult-like atmosphere,' suit claims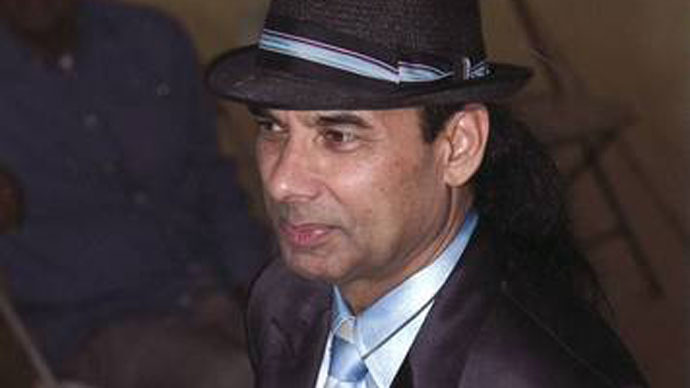 Bikram Choudury, the famously abrasive founder of Bikram hot yoga, has been accused of rape and of encouraging his followers to recruit women he could victimize, according to lawsuits filed by two different women.
Two separate Jane Does filed suit against Choudury, 67, and Bikram Yoga alleging sexual battery, false imprisonment, discrimination, harassment and seven others counts, according to Courthouse News. Both women, whose identities were not released, filed very similar suits on the same day in the same California courtroom. 
Another former student, 29-year-old Sarah Baughn, filed suit against Choudury in March claiming he sexually assaulted her constantly during her time training to become a yoga instructor in 2005 and has since prevented her from teaching "because of her past and continuing refusal to have sex with the guru." 
In her complaint filed Monday the second Jane Doe claimed she had been raped in November 2010 after her boyfriend paid for her to be trained as a teacher a Bikram's San Diego studio. The court documents claimed the attack seemed to be nothing out of the ordinary, reading "other persons in defendant Bikram Choudhury's inner circle, were aware of defendant Bikram Choudhury's pattern and practice of causing, inducing or persuading young women to enroll in teacher training classes to become yoga instructors only so he can sexually assault and/or rape them." 
It also accuses Bikram's underlings of knowing an attack was inevitable, but says they still "did nothing to prevent this from happening to plaintiff or to protect her." 
Jane Doe said she "lived in constant fear" of the "cult-like atmosphere" fostered in the organization. Potential instructors are required to pay $13,000 for a nine-week training program, where they're deprived of communication with the outside world, forced to listen to Bikram's vulgar rants on sexuality and endure "demoralizing" activity, including urinating on themselves. 
"Plaintiff Jane Doe No. 2's life unraveled after she returned home," the suit claims. "Her long term relationship fell apart, she went into a severe depression, attempted suicide, started drinking, doing drugs, engaged in uncharacteristically impulsive behavior, quit her job and cut off communication from almost everyone in her life."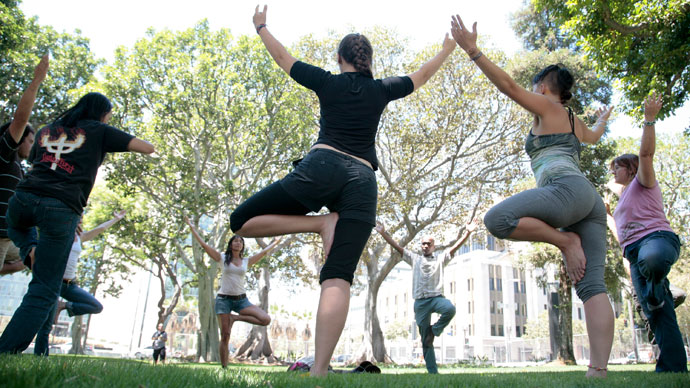 Choudury's brand of yoga requires students to practice 26 sequential poses in rooms that are heated to a temperature over 100F. He claims to count George Clooney, Madonna, Lady Gaga, and former US presidents Nixon, Reagan and Clinton among his clientele. 
The millionaire yogi is also known for his brash personality. He was taken to court by a former student in 2010 for saying "Women are bitches and whores. They're here for one thing, and that's to make babies." 
He also compared a former apprentice to Hitler and Osama bin Laden while equating himself to Elvis Presley and the modern day incarnation of Jesus Christ during a 2011 interview with Details magazine. 
"Bikram has his 'bad boy' reputation we've been hearing about for years…so [the lawsuit] is not surprising," Jennilyn Carson, the writer behind the prominent yoga blog YogaDork, told Gawker after Baughn filed suit earlier this year. "With the power and hubris Bikram wielded (and the stories that have been floating around for years) it was almost expected, like we were all just waiting for it to happen."
You can share this story on social media: