More than $100k raised for driver beaten by mob in Detroit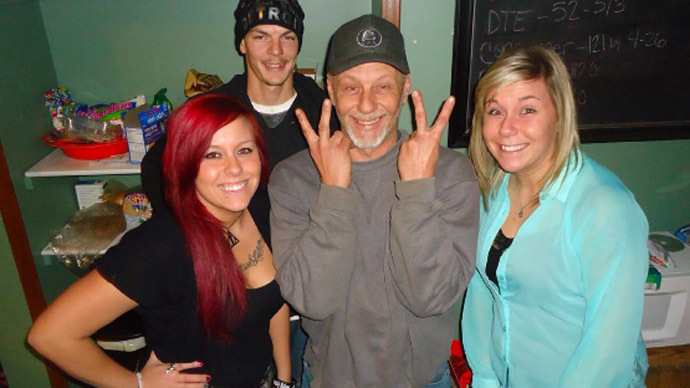 The family of the suburban Detroit man who was severely beaten after accidentally hitting a young boy with his pickup truck has raised more than $100,000 to help pay for his medical bills.
Steve Utash, 54, was first hospitalized last week when he accidentally struck a 10-year-old boy named David Harris, who had seemingly taken a step off a nearby curb. Utash stopped his car and got out to check on the child, but as he did this a crowd of up to 12 people began beating him, causing serious head injuries that ultimately placed the man in critical condition.
Harris is expected to recover from his injuries – which include a broken leg – but Utash is still in critical condition, and it's unclear if his health has improved at all since Detroit police Sgt. Michael Woody remarked he was "really not looking all that good."
Since Utash does not have health insurance, his family began an online fundraiser to help cover the cost of his medical bills. Although the target was set at $50,000, the fundraiser has blown well past that level, currently sitting at nearly $120,000 as of Monday afternoon. Donations have ranged from $10 to more than $100.
"When I first made my donation you guys had $5,700 raised, to look now and see close to $100,000 from complete strangers like myself, makes you realize there still is some good in this world!" commenter Jason Hayes wrote on the fundraising page, according to MLive.
Meanwhile, a separate MLive report states that police have arrested two people on Saturday in connection with the beating – a 17- and 16-year-old – though Woody cautioned there was still more work to be done.
"Remember there are still eight or 10 people we're looking for," Woody told the news outlet. "We're not celebrating by any means."
As RT reported previously, a preliminary investigation found Utash did not break any traffic laws, while police suspect and surveillance footage seems to show that Harris walked off the curb on his own before being hit by Utash's truck.
Also on Saturday, Detroit Mayor Mike Duggan and City Council President Brenda Jones released the following statement on the matter:
"This senseless vigilante style attack is not the essence of who we are as Detroiters and will not be tolerated."
"We are asking all Metro Detroiters to demonstrate our true character by exercising calm and patience during this emotionally charged time. Most important, we must all keep Mr. Utash, David Harris and their families in our prayers. We also are calling on members of our community who know the individuals involved in this brutal attack to step forward so that justice can be served and healing can begin."
Speaking with local news station WXYZ last week, Harris' godfather said the family did not know the individuals who participated in Utash's beating, nor does it support the behavior.
"We don't condone that at all," he said. "I told his mom and she just was like, no, we wouldn't want that to happen. I did see it happening. But my main concern honestly was on David. But then I thought they had stopped. But I don't know. My concern was on my godson at the time."