Feds raid lab linked to meningitis outbreak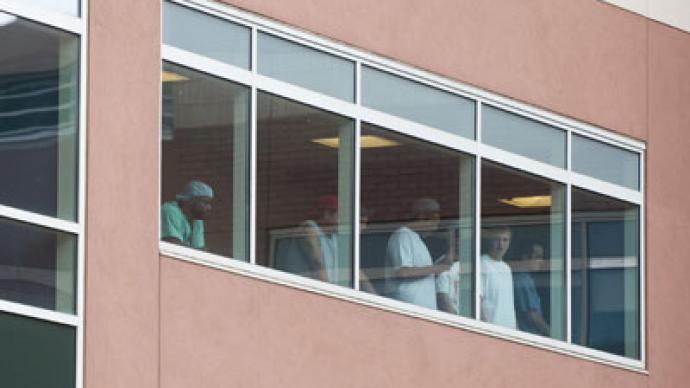 The US Food and Drug Administration, together with police, on Tuesday raided the Massachusetts pharmacy responsible for the meningitis outbreak that has left 247 infected and 19 dead.
The New England Compounding Center (NECC) was searched in a government attempt to determine whether the pharmacy had broken any federal laws in its treatment and production of drugs.
Investigators did not release their findings, but admitted to searching for evidence proving the allegations against the NECC.
It is "entirely premature" to speculate about what might be uncovered, Carmen Ortiz, US attorney for Massachusetts, told Reuters in a statement after the raid.
Investigators have also been trying to pinpoint the source of the fungus that crept into the vials of the pharmacy's steroid medication, leading to a nationwide meningitis outbreak. The fungus could have entered the pharmacy in many ways, from moldy ceiling tiles to dusty shoes of a careless employee, the Associated Press reports.
All it takes to begin a contamination like the meningitis outbreak is for a pharmacy worker to inadequately clean himself after using the bathroom or grabbing coffee. Since the tainted steroid shots were produced without preservatives, they contained no alcohol or other solutions to kill germs or fungus.
Federal and state laws require compounding pharmacies to clean the floors and surfaces daily, monitor air in the rooms drugs are mixed, and require employees to wear gloves and gowns. Samples from each lot of medication must also be tested.
A lawyer representing the NECC called the government raid unnecessary, and said that "asking would have produced the same result."
"It is difficult to understand the purpose of this search, since we have been clear that (NECC) would provide, and has provided, anything requested," Paul Cirel of the firm Collora LLP told Reuters. "We've been clear that warrants weren't needed."

But the government on Monday extended its investigation to include two other drugs made by the NECC. A patient who received a different steroid shot unrelated to the meningitis-tainted drug was experiencing possible symptoms of the disease. Another patient, who received NECC-created drugs during open-heart surgery, may also be infected with meningitis. A third patient also received a different type of steroid shot supplied by the NECC and was experiencing similar symptoms.
The additional potential outbreaks, together with one that has already put 14,000 patients at risk of getting meningitis, led to the need for an inspection to determine how the compounding pharmaceutical industry operates – and to see if it had broken any laws.
The NECC is already facing several lawsuits from victims of the deadly disease. It voluntary shut down production when it was linked to the outbreak.