Built to maim: Boston bombs likely pressure cookers filled with shrapnel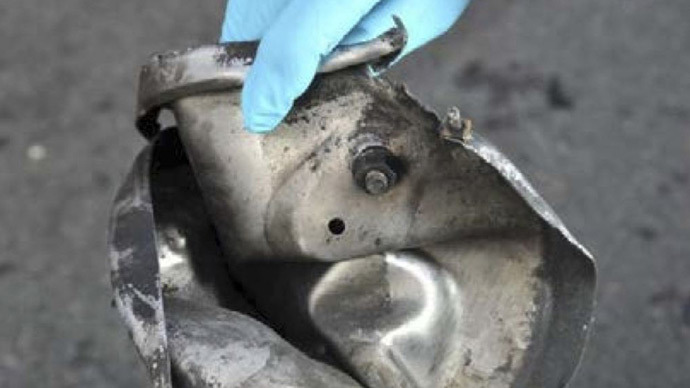 The two bombs that killed three people and injured at least 176 others at the Boston Marathon, were probably pressure cookers loaded with explosives and shrapnel. The sealed containers amplified the relatively-weak blasts.
A pressure cooker can give extra power to an explosion the same way a pipe bomb works. The sealed pot allows the pressure to build up before it tears it apart and sends the contents flying at high speed. The bomb is usually packed with metal scraps, nails and ball bearings to maximize the damage, and the Boston devices were no exception, as the FBI revealed.
Investigators have not determined yet the kind of explosive material used by the Marathon bomber, but early theories point to gunpowder. It will take forensic experts more time to analyze all the evidence, ranging from blast residue to the remains of the cookers to the color of the smoke caught on cameras, to come up with a more precise conclusion.
Evidence collected at the scene was being reconstructed at the FBI laboratory in Quantico, Virginia, said Richard DesLauriers, the Federal Bureau of Investigation's special agent in charge in Boston.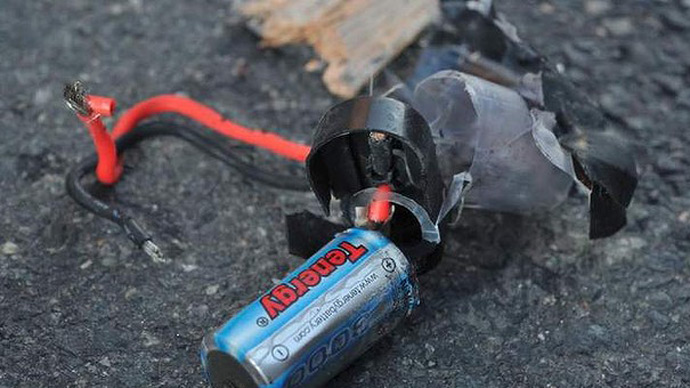 The probe also disproved earlier speculation that there were unexploded bombs at the scene. After examining all the parcels in the vicinity the investigators found no further explosive devices. 
The bombs that detonated were probably hidden in large black nylon bags or backpacks left on the ground, the FBI said.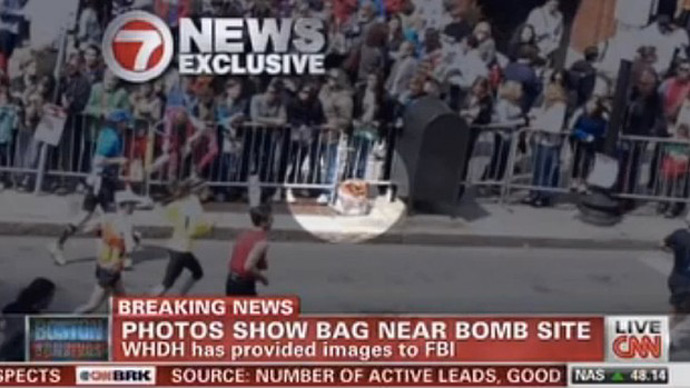 In 2006, seven pressure-cooker bombs were detonated at a Mumbai railway, killing 209 people, arguably the worst terrorist attack to use this kind of improvised explosive device. A pressure cooker also figured in the botched attempt to bomb Times Square in 2010.
Similar bombs are used regularly by militants across the Middle East and Southern Asia. Al-Qaeda's English-language online magazine advised that would-be terrorists use the technique to make deadlier IEDs. Explosive experts say it would cost around US$100 to construct one.
So far nobody has claimed responsibility for the bombings. Investigators didn't offer any theories about who the perpetrator was or what his or her motives might be.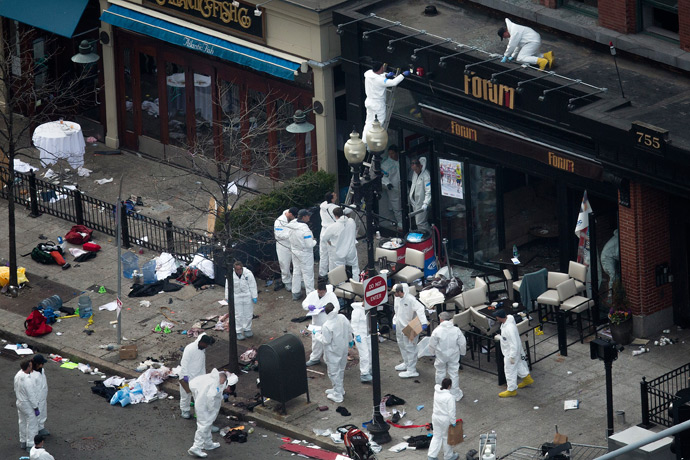 You can share this story on social media: