Serial shooter suspected near Kansas City as shootings climb to 20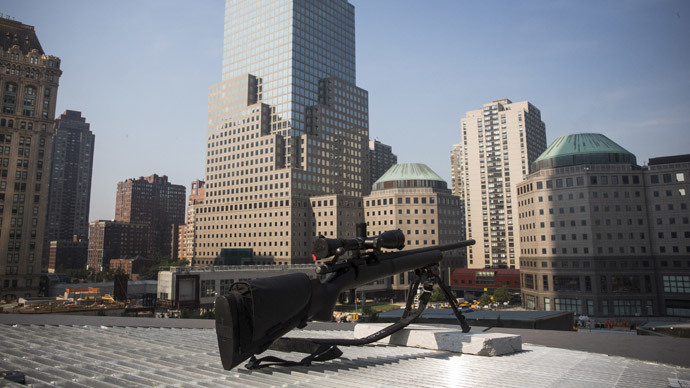 ​A serial shooter is on the loose in the Kansas City, Mo. area, and authorities announced Thursday the number of roadway shootings they are investigating has risen to 20. Local police currently have no suspects in the case.
Police say that six of the attacks are connected so far. They have asked the federal authorities to help the investigation into the shootings that began March 8.
At least seven of the attacks occurred in the city's south side, known as the Grandview Triangle, where three interstate highways and US Route 50 intersect. Despite the number of shootings, only three drivers have been injured, but none of the injuries were considered life-threatening.
Authorities believe the shots are coming from inside other vehicles, not from highway overpasses. "It appears these vehicles are being shot at from probably another vehicle that's on the road," Kansas City Police Captain Tye Grant told local Fox affiliate WDAF.
According to the Kansas City Star, all of the shootings happened near highway ramps or road splits, which would allow the shooter to make a quick getaway in a different direction.
In Leawood, Kansas, a suburb that was the location of one of the shootings, police say the driver noticed the shooter driving a metallic green sedan, wearing a ski mask and sunglasses. One unidentified victim said she was shot by someone in another car who was wearing a ski mask and a hood, ABC News reported.
"I was just driving down the highway and heard a loud noise. Something hit the car, didn't know what it was, so I pulled over at my first opportunity to kind of see if there was any damage and that's when I saw the bullet hole," Tom McFarlin told local ABC affiliate KMBC-TV. His car was hit on I-470 on March 18. While McFarlin was uninjured, another man was hit on I-70 just ten minutes earlier, WDAF reported.
Another victim says that there were no other cars around when her car was hit, and police say they are looking into the possibility that the shooter could be hiding on the ground.
"We are confident that some have occurred from vehicles," Police Chief Darryl Forté told the Star. "In other cases, we don't know."
Jennie Baugher, who thinks she is the 14th victim, was driving a friend home when her car was hit. "There wasn't another car in sight and we were in the right lane and hit on the right side," Baugher told ABC News. "It's really scary to think that somebody is just out here with no regard to what could happen."
The most recent attack happened on Sunday, when a 56-year-old man was shot in the leg in the Triangle area, the Associated Press reported. The driver, who didn't want to be named, said he heard two loud bangs and felt a charley horse in his calf. When he put his hand down, he found blood.
Kansas City police, as well as the police from Leawood and two other suburbs where shootings have occurred, are working with the FBI and the Bureau of Alcohol, Tobacco, Firearms and Explosives. Officials will not say how they connected the six cases, but are using K-9 teams and ballistics experts at the scenes of the crimes.
Police are urging whoever is responsible to end the spree before someone gets more seriously hurt. "You're not shooting at a car. You're shooting at a car with a person in there. There's an intent to cause harm to that person in that car. That's aggravated assault. Some people call that attempted murder," Grant told KMBC. "There's consequences to the person that is doing that act, it might be jail for life, so this is not a game. It has real consequences."
Police are offering a $7,000 reward for information leading to an arrest in the case.