Convict operated porn business from behind bars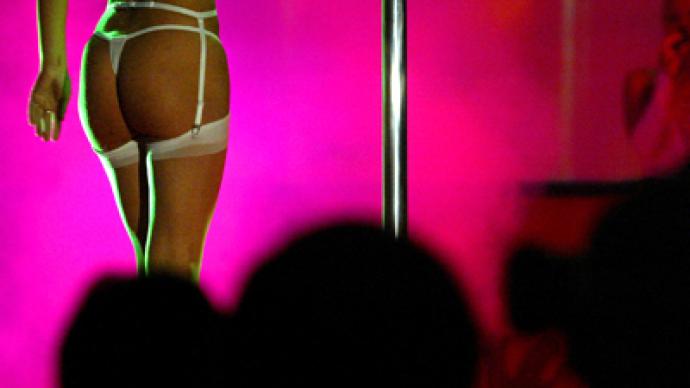 Rarely does news surface about the luxurious side of prison life, but one man seems to have found the exception. Francis Sharrak somehow had his own laptop in jail, and with it he kept afloat a thriving adult entertainment business from behind bars.
An article out of the Detroit Free Press this week reveals that 42-year-old Sharrak from Farmington Hills, Michigan managed a multimillion-dollar Internet porn enterprise and a successful chain of strip clubs from the Wayne County Jail for upwards of 18 months.Sharrak was locked up back in August 2010 to await sentencing for tax evasion, but health problems and other issues kept him in the jail's VIP cell — a space previously reserved for former Detroit Mayor Kwame Kilpatrick among others — all the way through May of this year when he was finally dished a six-year term to be spent at a federal prison in West Virginia. Before then, though, Sharrak reportedly had access to a personal laptop which he used to conduct telephone conversations with colleagues and move money around his accounts."Now, I am the first one ever to have a computer in the history of this jail," prosecutors allege Sharrak told a female friend in a recorded phone call made from his cell earlier this year. In other conversations, Sharrak allegedly admitted to having "illegitimate access in his jail cell to a privately owned personal computer equipped with Internet access, a camera, photo, video, text and e-mail capabilities, and the ability to communicate by voice and video over the Internet through software programs such as Skype," according to the police. To one friend, Sharrak is said to have admitted, "There is a lot of things I do that you can't do."Sharrak told the court he intended on serving as his own attorney while behind bars and somehow managed to coerce an employee at the county facility to giving him access to a laptop to put together arguments in his case. "We were misled initially by an employee who said there was a court order giving him access to a laptop computer," Undersheriff Daniel Pfannes tells the Detroit Free Press. Pfannes adds that the employee believed responsible for the glitch has since been fired and the department has changed their policies.No court order did exist though, prosecutors say, and Sharrak managed to finagle Internet access on a private PC in order to conduct business from behind bars for a year and a half. When Sharrak was convicted of tax evasion all the way back in August 2010, Special Agent in Charge Maurice M. Aouate of the Internal Revenue Service Criminal Investigation Division condemned the criminal's failure to properly file his taxes by telling reporters, "People who create their own rules and elaborate schemes to mislead and defraud the IRS, will not be tolerated." Despite that warning, though, Sharrak managed to convince the Wayne County staff that he needed a computer, and successfully used it conduct business."Through his past conduct as proven at trial, and his apparently continuing conduct of the same nature, even while confined, defendant has shown that he simply refuses to abide by laws, rules, restrictions and directives imposed upon him," Assistant U.S. Attorney Carl Gilmer-Hill wrote in a sentencing memorandum to U.S. District Judge Robert Cleland.In addition to the six year sentence Sharrak is currently serving in West Virginia, he has been ordered to pay $4.2 million in restitutions.
You can share this story on social media: