Politics to influence war commission?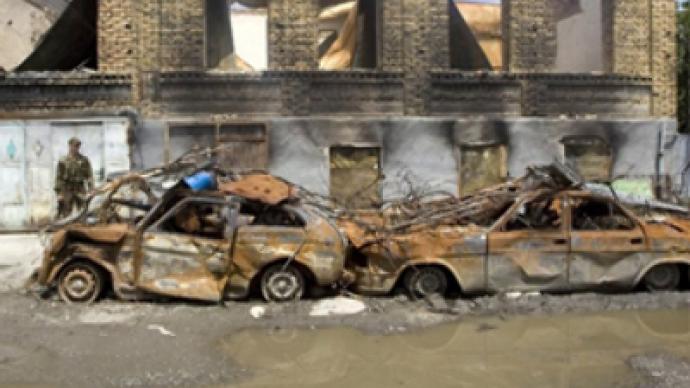 The independent commission, created in December last year by the Council of Ministers of the European Union to investigate the causes and the developments of the Georgian War of August 2008, is due in Moscow on Friday.
It will probably be the last step before the official publication of the results of its seven-month-long work, conducted by a panel of international experts, diplomats, officers and prosecutors.

The conclusion was already made public, unofficially, two months ago by a German newspaper. The mysterious leak was, probably, the result of an internal fight inside the European institutions – between those aiming to find the facts and those trying to defend Saakashvili along with the idea of pushing Georgia ahead as a NATO member.
The question is crucial from many points of view.
If Saakashvili lied to the international community, accusing Russia of having begun the conflict, or having provoked (the second Georgian version) Georgia to react, the credibility of Georgia and Saakashvili himself will be seriously undermined. And with that, the possibility of its becoming a NATO member in the foreseeable future.
The independent panel, according to the leaked information, reached the conclusion that it was the Georgian president, Mikhail Saakashvili, who ordered the attack, independently and before any so-called, "Russian invasion of the Georgian territory."
It has to be said that the conclusion of the commission has already been accepted by the overwhelming majority of the Western media, which, at the very beginning of the Georgian aggression against South Ossetia, had almost unanimously accepted the Saakashvili's version of events.
Now the situation is therefore very different from that following the war that Saakashvili lost. And until recently the political fate of the Georgian president seemed gravely damaged from this whole story, which led to the formal recognition by the Russian Federation of the full sovereignty of two new independent states – South Ossetia and Abkhazia.
However, the recent visit to Georgia by American Vice President Joe Biden has given Mr. Saakashvili a second wind. After the visit, The International Herald Tribune titled the article: "Improbably, leader of Georgia survives".
This conclusion is probably not only wishful thinking from the American side. It means that the American administration will give Mr. Saakashvili time to finish its own electoral mandate. President Obama sent Joseph Biden there exactly to signal to Moscow that he is determined to support Saakashvili. To what extent is a question that remains unanswered. This is also a signal to Europe: don't abandon the idea to have Georgia inside NATO.
If this indeed was the goal of Joe Biden's trip to Georgia, it would not be a surprise if the information leaked to the German newspaper is changed to the contrary before its official release.
Giulietto Chiesa, RT contributor
You can share this story on social media: