CNN host Piers Morgan questioned about phone-hacking scandal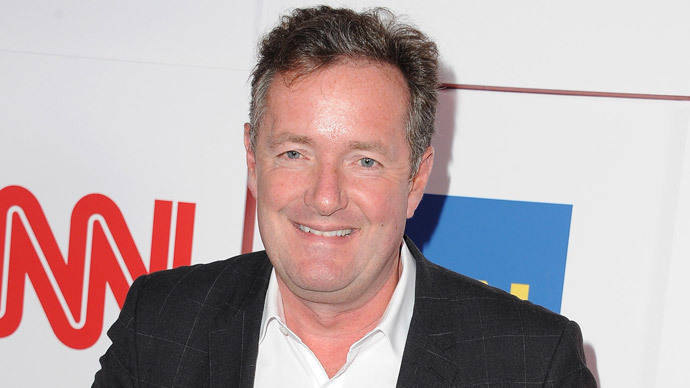 CNN host Piers Morgan has been question by police in London as part of the ongoing and exhaustive investigation into an alleged phone hacking scandal perpetrated by members of the British media, his spokesperson said Friday.
The journalist admitted through a statement delivered Friday by a representative to The Guardian newspaper that he answered questions before British police late last year upon the request of law enforcement.
"In early November I was asked to attend an interview by officers from Operation Weeting when I was next in the UK," the statement began.
"This was further to a full witness statement I had already freely provided. I attended that interview as requested on 6 December 2013."
Operation Weeting is the name of the British police investigation launched three years ago to assess allegations that reporters at the UK's News of the World paper had illegally hacked into private voice mails. That publication was presided over by Australian media mogul Rupert Murdoch until he ceased operations in July 2011 amidst the high-profile hacking scandal.
Last March, however, it was reported that authorities that month had arrested three journalists who were associated with Mirror Group Newspapers — a publishing company whose products include the Daily Mirror and other periodicals that competed against Murdoch's papers.
In reporting on Morgan's claim on Friday, The Guardian included a prepared statement from London's Metropolitan Police confirming they interviewed the newsman three months ago.
"A 48-year old man, a journalist, was interviewed under caution on the 6th December 2013 by officers from Operation Golding in connection with 'suspected conspiracy to intercept telephone voicemails," it read. "He was interviewed by appointment at a South London police station and he was not arrested."
A spokesperson for the Met added that Operation Goulding is a strand of the News of the World probe launched to specifically investigate allegations pertaining to the Mirror Group papers. Britain's The Telegraph reported on Friday that the Mirror journalists arrested last March were apprehended as part of Operation Goulding.
Morgan, 48, was appointed editor of Murdoch's News of the World in 1994, but left to edit the Daily Mirror one year later. He spent nearly a decade there, and since 2011 he has hosted Piers Morgan Live, a prime-time news program for CNN recorded out of the network's New York City studios.
Back in 2006, however, Morgan wrote an article in the Daily Mail paper claiming to have heard a voicemail left by famed musician Paul McCartney to his then-girlfriend, Heather Mills. In 2011 the journalist testified before an investigation into the wide-ranging hack scandal, the so-called Leveson Inquiry, and denied the Mirror participated in such conduct while under his control. A report released upon the completion of that probe said there was no evidence linking Morgan to the hacks.
Rebekah Brooks and Andy Coulson — two former editors at News of the World — are currently on trial in London for crimes related to the scandal.
You can share this story on social media: