Murdoch hacking scandal moves to US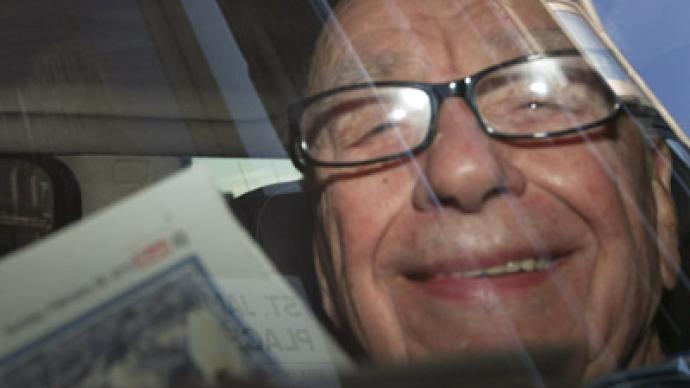 The international hacking scandal that disrupted Rupert Murdoch's media empire and ended his trademark paper The News of the World is officially coming to America. A prominent British lawyer has confirmed he will be filing related charges in the US.
Attorney Mark Lewis has revealed that he will seek legal action on behalf of three American clients that he believes were targeted in the hacking scandal that almost collapsed Murdoch's News Corporation last year. The lawyer is slated to arrive in the US on Saturday and the UK's Guardian has confirmed that he will begin talking to parties in New York next week as he works to bring charges against Murdoch's group domestically. Lewis has gone on the record to say that no charges have been filed yet, but he intends on taking that route in the near future after seeking aid from Norman Siegel, a US-based attorney that will work alongside him as they work to develop a case. Siegel formerly served as head of the American Civil Liberties Union and represented many of the families of the victims of the September 11 terrorist attacks.To the BBC, Lewis claims he will be pursuing legal action on behalf of at least three persons, including two sports figures and one other civilian that he chose not to identify, whom he believes had their personal information hacked by parties working at or for News Corp. In a recent interview with the media outlet, the attorney introduced the international implications the News Corp. hacking scandal had outside of the UK."The scandal as it is is not just then confined to the United Kingdom or to the United Kingdom companies like News International and News Group Newspapers," explains Lewis. "This goes to the heartland of News Corporation and we'll be looking at the involvement of the parent company in terms of claims there and that is something that will be taken more seriously by perhaps the investors and shareholders in News Corporation.""The News of the World had thousands of people they hacked. Some of them were in America at the time, either traveling or resident there."Although News Corp. has a major presence in the UK and is run by Murdoch, an Australian national, the headquarters of the billion dollar media business entity is located in New York, New York. Last year Lewis told CNN that he was interested in taking his plight to the American judicial system, where he believed he could file charges against News Corp. for a breach in the Foreign Corrupt Practices Act of 1977. Under the regulations set forth in that act, companies run in the US are prohibited from paying foreign parties to obtain or retain business. Following allegations that News Corp had come into possession of personal data after bribing law enforcement officials abroad, Lewis said he intended on opening up charges in the US.
You can share this story on social media: