Philadelphia cuts cooperation with ICE deportation police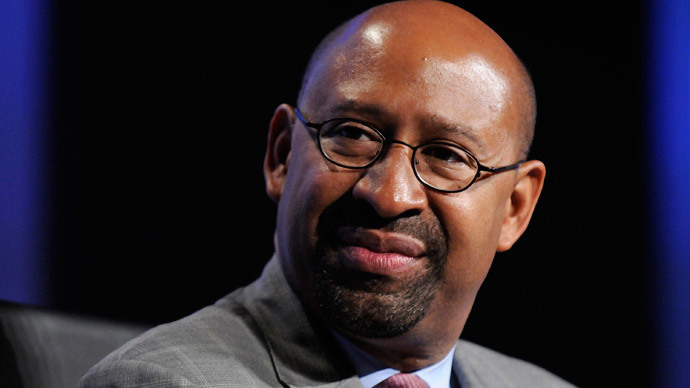 Philadelphia law enforcement officials will stop taking immigrants into custody on behalf of the federal government unless provided with a warrant. The news comes after city Mayor Michael Nutter signed an executive order on Wednesday.
Nutter's order comes after police officers in Philadelphia, Pennsylvania and in a number of other places throughout the US have spent years working on behalf of the Immigration and Customs Enforcement (ICE) agency, detaining immigrants not accused of any wrongdoing and providing them to ICE for deportation.
Philadelphia police will still honor ICE requests to apprehend immigrants who have been convicted of a first or second degree felony involving violence, and only if ICE provides a warrant for the detention, according to Philadelphia Daily News.
Similar arrangements are already in place in two US states, Washington DC, and another eight cities and 12 counties throughout the country. The most notable among those locations are New York City and New Orleans, Louisiana.
The executive order earned praise within orders of the mayor's signing, with immigration advocacy groups praising the new limitation on ICE. Nicole Kilgerman, a community organizer with the New Sanctuary Movement (NSM), told Think Progress that the Philadelphia law is the "most progressive policy in the country" and could "in practice…end all deportation holds."
An NSM study had found that Philadelphia is "one of 30 counties in the country that has deported the highest number of people with non-criminal backgrounds." The mayor seemed cognizant of this when signing the executive order Wednesday, telling the crowd that it is no longer acceptable for families to be torn apart if one member commits a minor infraction.
"Residents and others who are here will not need to fear that interacting with their government will end in a detainer for themselves or their loved ones," Nutter said. "The executive order does not protect criminals from the criminal justice system, it simply protects innocent individuals from in effect being punished when doing the right thing and cooperating with us to find and arrest real criminals."
The mayor's opponents admitted skepticism with the decision. Republican Matthew Wolfe, a candidate for city council in Philadelphia's special election, warned that the new policy is dangerous, though he refused to provide any specific examples.
"There immigration issues are issues that need to be dealt with on a federal level," he told the local CBS affiliate. "Whether Mayor Nutter agrees or disagrees with federal law, he must facilitate it being obeyed. So long as those laws are in place they need to be enforced, and the city needs to cooperate with our federal government."
That has not been the case so far, Deputy Mayor Everett Gillison said Wednesday. Philadelphia began enforcing the policy weeks ago, he told reporters, adding that police "will continue to work to educate our federal partners."
You can share this story on social media: