Jill Kelley, woman who broke Petraeus affair story, identified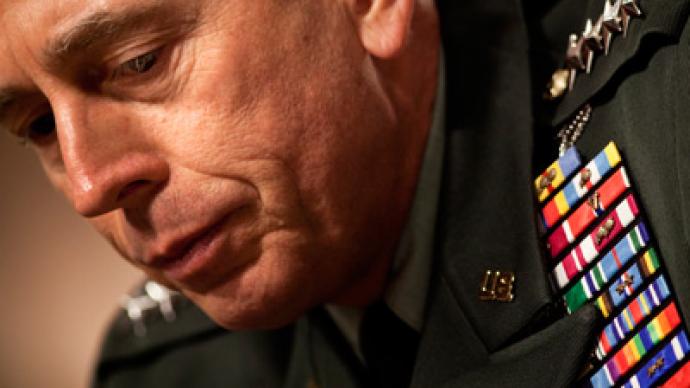 The identity of the person who exposed the woman involved in an affair with ex-CIA Director David Petraeus was revealed during an ongoing FBI investigation into the scandal.
The previously unnamed FBI informant has been identified as 37-year-old Jill Kelley from Tampa, Florida, AP reported. Kelley's complaints about threatening emails prompted the investigation that ultimately exposed Petraeus' affair with his biographer, Paula Broadwell.Kelley, an unpaid social liaison to MacDill Air Force Base in Tampa, issued a statement on Sunday claiming that she and Petraeus are family friends."We and our family have been friends with Gen. Petraeus and his family for over five years. We respect his and his family's privacy and want the same for us and our three children," Kelley and her husband Scott said in a statement issued by Smith & Company, a Washington, DC-based communications firm.Petraeus, 60, resigned from his post as CIA director on Friday following an eight-month FBI investigation triggered by a tip-off from an unidentified woman who claimed to have received threatening email messages from the 40-year-old Broadwell. The FBI determined through a criminal inquiry that the emails were indeed sent by Broadwell. A probe of Broadwell's emails revealed Petraeus' affair with his biographer, and that she been given access to the CIA director's email account, allegedly compromising US national security.Director of National Intelligence James Clapper demanded that Petraeus resign after news of the extramarital affair broke.Staffers for Petraeus said that Kelley and her husband visited Petraeus' home after he served overseas, and again after his promotion to the CIA. Jill Kelley and her husband Scott also regularly attended events Petraeus held at Central Command headquarters," AP reported.A former associate of Petraeus confirmed that the harassing emails targeted Kelley, but said that Kelley and Petraeus were not romantically involved.
Congressional probe into affair ongoing
US lawmakers are now investigating whether the country's national security was compromised when Broadwell used Petraeus' email account, and why investigators did not disclose the affair to Congress sooner."We received no advance notice. It was like a lightning bolt," AP quoted Democratic Senator Dianne Feinstein, the head of the Senate Intelligence Committee.Peter King, Republican chairman of the House Homeland Security Committee, said that "It seems this [investigation] has been going on for several months and, yet, now it appears that they're saying that the FBI didn't realize until Election Day that General Petraeus was involved. It just doesn't add up."The affair will be the subject of a special meeting by top US security officials on Wednesday. It will reportedly be attended by CIA deputy Director Michael Morell, FBI deputy Director Sean Joyce and a number of congressional intelligence committee leaders.