PETA killed 90 percent of adopted animals
Despite PETA's anti-animal cruelty advocacy, the organization itself has killed nearly 90 percent of all the cats and dogs dropped off at its Virginia shelter in 2012.
Critics have slammed the People for the Ethical Rights of Animals (PETA) for its hypocrisy and have referred to PETA's facilities a 'euthanasia clinic' rather than a 'shelter'. In its defense, the organization claims that the euthanized animals were disease-ridden and 'unadoptable'.
Of the 1,647 cats and dogs that PETA took in last year, only 19 ended up in new homes, according to the Virginia Department for Agriculture and Consumer Services. And of the 34 'other companion animals' that were taken in, such as rabbits and guinea pigs, 28 were euthanized and only four were adopted.
Dogs at PETA's shelter had the worst fate: 1045 out of 1110, or 94 percent, were euthanized in the facility. The organization's kill rate is significantly higher than that of most other US kill shelters. In an interview with USA TODAY, PETA spokeswoman Jane Dollinger acknowledged that most shelters euthanize about 39 percent of their animals.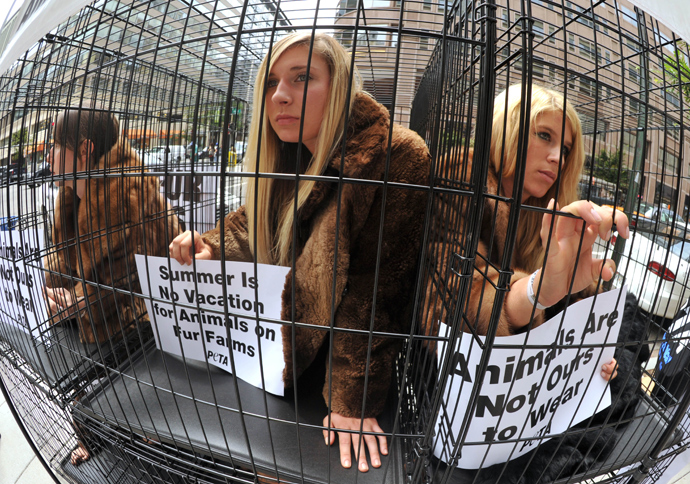 The Center for Consumer Freedom has harshly criticized PETA for its mass extermination, claiming that the shelter has euthanized 29,398 pets since 1998.
"The animal rights group is talking out of both sides of its mouth – on one side preaching its animal liberation agenda, while on the other signing the death warrant of over 89 percent of pets in its care," CCF Research Analyst Justin Wilson said in a press release. "It's beyond hypocritical."
PETA has a $36 million budget, which the CCF believes should be used to find homes for the animals that are quickly put down – not to do "I'd rather go naked" photoshoots with well-known celebrities for its anti-fur campaign.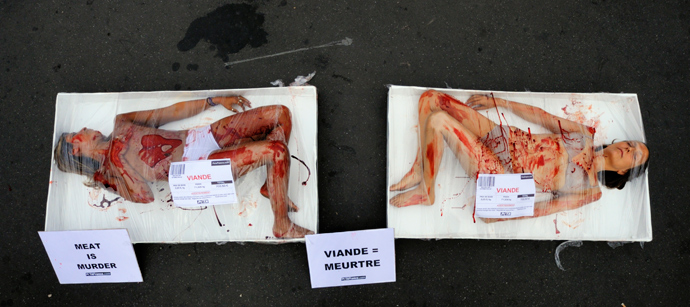 "It seems PETA is more dedicated to publicity stunts than to keeping the animals in its own care alive," Wilson said. "It's the height of hypocrisy for PETA to demonstrate for the 'rights' of rats and pigs, while killing tens of thousands of pets. It's time that the Commonwealth of Virginia finally reclassifies PETA's pet shelter for what it is – a slaughterhouse."
PETA has long defended its high euthanasia rates by calling the practice 'the compassionate option'. The agency claims that killing the unwanted animals is a better choice than letting them roam the streets or sit in cramped cages for years.
"We have a small division that does hands-on work with animals, and most of the animals we take in are society's rejects – aggressive, on death's door, or somehow unadoptable," Dollinger told USA TODAY.
But criticism against PETA is unlikely to die down as long as the organization continues to kill almost all of its cats and dogs, while advocating for the rights of chickens and pigs.
"With the resources at their disposal, PETA and the Humane Society of the U.S. could become no-kill in no time," attorney Nathan Winograd told the Daily Beast in 2008, after PETA's 85 percent kill rate was released. "Instead they have become leading killers of cats and dogs, and the animal-loving public unwittingly foots the bill through taxes and donations."
And the kill rate has only been creeping up as fewer animals survive PETA's 'shelter'.

You can share this story on social media: