The Pennsylvania pig heist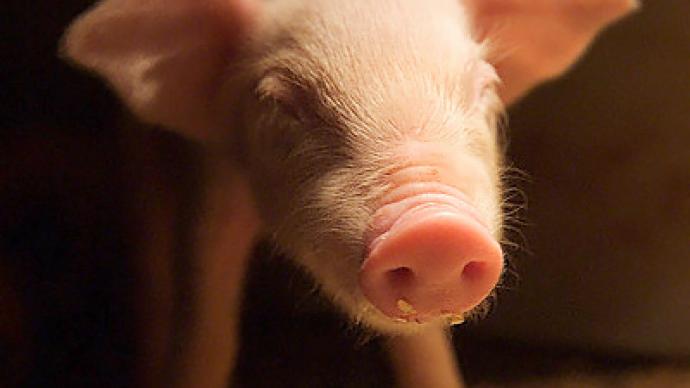 If you see Steve the Pig, tell him that his owner misses him.
Brian Maguire, a 24-year-old truck mechanic in southern Pennsylvania, had his Vietnamese micro potbellied pig, Steve, turned over to a farm outside of Philadelphia. Those in Ridley Township aren't allowed farm animals as pets, and as a result the police sent the pig out to pasture when it escaped from Maguire's suburban yard. The owner, however, contests the relocation, and says that Steve is domesticated and unable to forage for food on his own.Town law seems to feel as if Steve isn't in the same category as dogs, cats, gerbils and guinea pigs, but Maguire and his girlfriend are challenging the township's pet rule, contesting that they purchased the pig for over $400 at a local shop—a pet shop.Lt. Scott Willoughby of the Ridley Police told PA's Daily Times that a farmer from near Reading, PA drove down to the township building and adopted the pig. Apparently his chicken and five daughters have since been squealing over Steve.The exact location of the 6-pound pet is not being disclosed. "Don't worry about it," was apparently Willoughby's response when Maguire questioned the whereabouts of his idolized oinker.A "Where's Steve?" Facebook page has been launched, and those rallying for the return of the pet to his rightful owner can purchase t-shirts there.And, for now…that's all, folks.
You can share this story on social media: