Rand Paul to bring new fight against TSA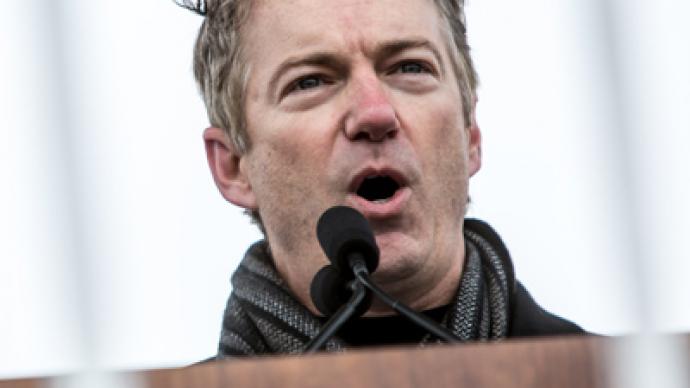 Kentucky Sen. Rand Paul is continuing his fight against the government-controlled TSA and has introduced bills to privatize the agency and establish a passenger bill of rights.
This is the senator's second attempt at overhauling the Transportation Security Administration; the Kentucky Republican introduced two similar bills in mid-2012 that didn't make it through the Commerce Committee last year and received little support.
But Paul remains determined to overhaul airport security and reduce the TSA's power, which he believes is commonly used to violate airline passengers' privacy by committing offenses like inappropriately "groping toddlers". By privatizing the TSA and establishing passenger rights, the senator believes he can improve the airport security process, he said in an interview with Politico.
One of the two bills would require that airports hire private companies of their own choosing to conduct security screenings. The TSA already had a program that would give select airports this option, but recently abandoned it and returned full power of airport security to its own employees, thereby eliminating the competition.
TSA has repeatedly come under scrutiny for inappropriate pat-downs, stealing from passengers, inappropriate use of nude body scanners, discrimination, and arresting passengers without valid reasons. Paul has himself had a conflict with TSA agents at a Nashville airport in early 2012. After resisting a pat-down, he missed his speech at the March for Life rally and has worked towards an airport security overhaul ever since.
The senator's second bill would create a passenger bill of rights that would provide travelers with a number of protections from procedures like invasive searches. Select passengers would have the option to opt out of pat-downs and screening procedures would be expedited. Every passenger would also receive a copy of the bill of rights.
Paul said his new bills are similar to the ones that failed in 2012, but that he believes "there is some bipartisan support for reforming the TSA."
"The American people shouldn't be subjected to harassment, groping and other public humiliation simply to board an airplane," he wrote in a press release in early 2012. "It's time to END the TSA and get the government's hands back to only stealing our wallets instead of groping toddlers and grandmothers."