Lobbyists push to veto Palestinian statehood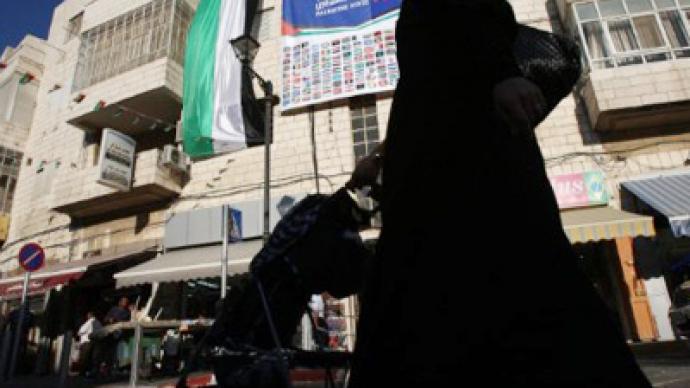 "When we come back here next year, we can have an agreement that will lead to a new member of the United Nations — an independent sovereign state of Palestine, living in peace with Israel."
Those are the words that President Barack Obama told world leaders on the floor of the United Nations General Assembly in 2010.But two years later, on the same floor, among the same nations, there is a different US position in regards to Palestinian statehood. During a breakfast with the Christian Science Monitor and FORA TV on September 12, 2011, US Ambassador to the United Nations Susan Rice said: "The Palestinian move to the United Nations will not create a state – not in reality and not even in theory – because the fundamental issues that divide the parties will remain to be resolved."While Palestinian leaders push to become a full member state, or at least a nonmember observing state at the United Nations, pro-Israel interest groups have been pushing to influence leaders in Washington to veto the statehood bid. According to documents filed with the House Ethics Committee, 81 Congressional representatives traveled to Israel during August 2011, courtesy of the American Israel Education Foundation (AIEF), the charitable arm of the American Israel Public Affairs Committee (AIPAC). In response to an interview request from RT, AIPAC spokesman Ari Goldberg wrote in an email on September 15, 2011 that "we do not publicly discuss AIEF with the media." Among the US representatives to travel to Israel were Congressman Tim Scott (R-SC) and his nephew, whose trip cost $21,000. "I went to Israel 12 days ago, and I had the greatest spiritual and political revival I've had a very long time," Scott told members of Seacoast Church in South Carolina. "I was sitting on the Sabbath at a dinner, listening to an observant orthodox Jew talk to me about the miracle of America. And he was asking me — or almost begging me — to make sure America stays strong." But Michael Cohen, a senior fellow at the American Security Project, said that such trips — while legal — distort politics."It gives a distorted view of what is going on in Israel and what is going on with the Palestinians, but it's somewhat part for the course, unfortunately, in the way foreign policy runs in this country," Cohen said. Aside from sponsoring the congressional journey to Israel through AIEF, AIPAC and other pro-Israel interest groups contribute the most of any lobby to federal candidates in the US — a total of $11.7 million in donations in 2010 alone. "It is the responsibility of any pro-Israel activist to increase the number of individuals making their own direct financial contributions to the campaigns of pro-Israel members and candidates for Congress," AIPAC president Lee Rosenberg said during AIPAC's 2010 conference. Author and researcher Rachel Tabachnick said that AIPAC is increasingly joined in its political donations and lobbying efforts by pro-Israel evangelical Christian groups, like Christians United for Israel (CUFI). "Christian Zionist groups claim that when some events are taking place, they can get hundreds of thousands of emails to the White House and tens of thousands of emails and phone contacts to members of the House and the Senate. When Christians United for Israel holds their conference, they go and they personally lobby. When you take the combined forces of AIPAC and this Christian Zionist lobbying, it's quite substantial," Tabachnick said. Influential conservative television host Glenn Beck brought hundreds of Christians to Israel for his rally. Beck was also one of the headline speakers at the 2011 CUFI conference in Washington DC. "In Israel, there is more courage in one soldier than in the combined and cold hearts of every bureaucrat at the United Nations," Beck said during his Israel rally. The US House of Representatives voted 407 to 6 to cut all aid to the Palestinian Authority on July 8, 2011 should it seek statehood at the UN.  The move was supported by Chairman of the House Foreign Affairs Committee Ileana Ros-Lehtinen (R-FL). Documents filed with the House Ethics Committee show that Ros-Lehtinen has traveled or sent her staff to Israel six times with lobbyists' dollars. "The Palestinian scheme is not the way to get peace with Israel. How will recognition of a Palestinian state bring Israel and the Palestinians closer to peace?" Ros-Lehtinen said during a press conference on September 13, 2011. But Cohen said blocking Palestinian statehood is not a position that makes sense for the US."It's not going to help our position in the Arab world, and we are basically supportive of Israel in a way that is destructive, maybe that's a strong word, but certainly is not helpful to us security and us interests," Cohen said.
You can share this story on social media: