Pakistan – the biggest threat to peace?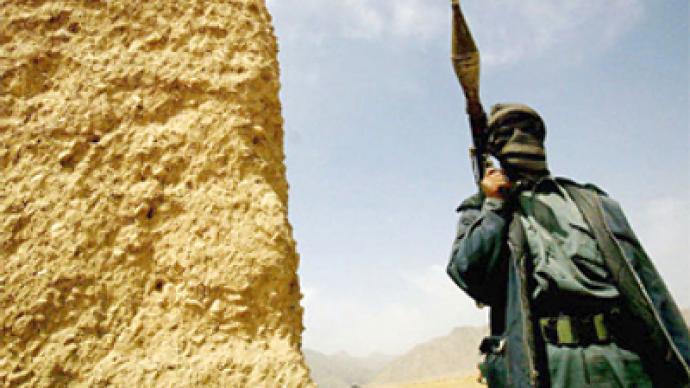 Russian Security Council head Vladimir Nazarov has said Moscow is concerned about Pakistani nuclear weapons falling into the hands of terrorists.
According to Interfax, Nazarov stated that the situation in Pakistan is becoming increasingly dangerous and the destabilized government is losing control.
Nazarov's comments came on Wednesday when he met with counterparts from the Shanghai Cooperation Organization. The group also includes China, Kazakhstan, Kyrgystan and Tajikistan.
"The situation in Pakistan is becoming all the more dangerous," Nazarov pointed out.
"The government is becoming increasingly less in control of the country's territory and in the political situation in the country, which is a nuclear power," he added.
"One of our high ranking American guests who is representing the new Obama administration called Pakistan the biggest threat to peace. We fully agree with this evaluation," he noted.
The Security Council head also considers it to be a US responsibility to help free the area from growing threats to global security and stability.
"It is known who set up the military bases on Pakistani territory. They were created to combat the USSR. Those who created that hell's nest should clear it up. They should clear up that rubbish heap. That is the question we are posing", Nazarov said.
Sergei Prikhodko, assistant to the Russian President, noted on Wednesday that the situation in Pakistan and Afghanistan would be discussed at the Russia-EU summit in Khabarovsk, which will take place on the 21-22 of May.
"Over the course of several years, Russia has pointed out to its European and American partners that the situation in Afghanistan, including its internal political stability and the perspectives of the country's re-stabilization, should not be examined without the context of the situation in Pakistan," Prikhodko said.
The situation in Pakistan
Taliban militants, originating from Pakistan's neighboring Afghanistan, are quickly gaining control of a number of the country's provinces.
Research by the BBC Urdu's service into the growing strength of Taliban militants in northwestern Pakistan shows that only 38% of the area remains under full government control.
Militant pockets have previously limited themselves to tribal areas of the country, however they now have spread to government-controlled areas with the political situation becoming destabilized.
President Zardari's government has continued the policies of its predecessor, signing ceasefires with the militants in some areas while launching full-scale offensives in others.
However, to remain in power President Zardari must not only resist the militant threat, but also ward off opposition parties and tackle the economic crisis which, according to some experts, could bankrupt the country.
Though the Pakistani military possesses nuclear weapons, the country is not a member of the Nuclear Proliferation Treaty and does not subscribe to a no-first-use policy.
You can share this story on social media: