​Unconstitutional for Oklahoma to keep execution drugs secret, says judge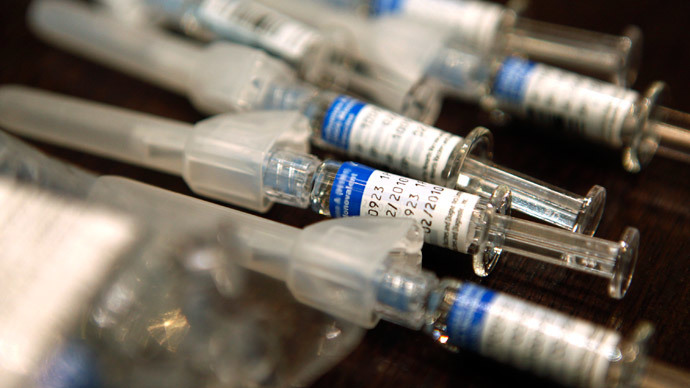 Oklahoma's capital punishment law has been ruled unconstitutional by a state judge based on a provision that allows officials to withhold the source of execution drugs from inmates.
Under Oklahoma law, there is no way, even through the court system, that an inmate can compel the state to disclose the source of lethal injection drugs. Oklahoma County District Judge Patricia Parrish said this violates the inmates' constitutional rights.
"I think that the secrecy statute is a violation of due process because access to the courts has been denied," Parrish ruled, according to AP.
Oklahoma Assistant Attorney General Seth Branham said Judge Parrish would be "treading into some deep water" if she sided with the inmates. He claims the inmates have not proven they were at risk, and that they can't stop their execution regardless.
"This is all just speculation, piled up hyperbole," Branham said. "What is the point of having the information if there's nothing you can do with it?"
Oklahoma inmates Clayton Lockett and Charles Warner had sued for such knowledge in order to understand more about the drugs that would kill them next month during their scheduled executions.
They were compelled to find out after past instances of inmates struggling in their final moments during lethal injections in states like Ohio that are keeping their death drugs secret in the face of a shortage of traditional execution drugs.
States like Oklahoma turned to clandestine methods once, in 2011, European drugmakers stopped selling and exporting to US states drugs that could potentially be used for executions. The move has forced some of the states to switch from a three-drug cocktail used in the executions to just one drug – pentobarbital – or other untested execution formulas.
Earlier this year, Oklahoma inmate Michael Wilson said during his execution that he felt a burning sensation as the drugs traveled through his body.
Branham indicated on Wednesday that Wilson's lawyer persuaded him to complain about the execution process in order to interfere with future lethal injections.
A two-drug formula was used by Ohio to kill Dennis McGuire, in January. It was reported that McGuire gasped for breath for up to 14 minutes during the procedure, with witnesses describing the procedure as inhumane.
A separate court is considering stay requests from Lockett and Warner, due to be put to death on April 22 and 29, respectively.