Occupy Wall Street activist hired to lobby for Syrian opposition
Syrian rebel fighters have found a friend in a well-known Occupy Wall Street activist. Carne Ross and his advisory firm Independent Diplomat, Inc. have been retained to lobby on behalf of the National Coalition of Syrian Revolution and Opposition Forces.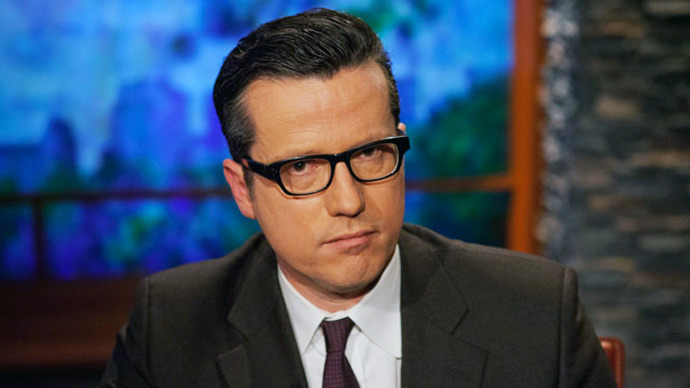 Legal papers obtained by the US Department of Justice this week confirm that Ross' non-profit organization Independent Diplomat will aid and advise rebel fighters entwined in a bloody civil war that has cost an estimated 70,000 Syrian their lives since an opposition movement attempted to overthrow President Bashar al-Assad in 2011.
Previously, Independent Diplomat made waves by assisting the Occupy Wall Street movement, particularly by spearheading the OWS Working Group on Alternative Banking, described on his own website as an organization created to discuss "possible new and ideal banks that embody the principles of OWS and avoid the many deficits of contemporary for-profit banks."
According to the lobbying papers filed on April 8, 2013, "Independent Diplomat will provide information on and analysis of Syria's diplomatic situation, for example, at the United Nations Security Council, the United Nations General Assembly, the European Union and provide advice on diplomatic strategy to achieve the goals of the Client." [PDF]

Independent Diplomat, the filing continues, "will additionally offer assistance with using diplomatic tools and techniques to help strengthen the client's diplomatic outreach. This will include the facilitation of meetings, the preparation of significant diplomatic communications, including drafting Aide Memoires and preparing letters to the Security Council, as well as facilitating international visits and giving support to the drafting of speeches."
As recently as last month, the National Coalition of Syrian Revolution and Opposition Forces published a statement pleading for assistance from the international community to aid in their fight. And although Independent Diplomat is only signing on to assist now, Ross has been a longtime advocate of raising awareness of the situation in Syria. In 2011 he penned an op-ed for The Guardian condemning both the UN Security Council and the United States for what he said was an utter failure in going after Assad.

"Britain and France have been ready for some days to table a draft resolution condemning the Syrian dictator's violent repression of pro-democracy demonstrations. But there has been something of a counter-reaction to the force and speed of the council's rapid decisions on Libya, particularly its authorization of military force," he wrote.
Even though the US officially urged Pres. Assad to step down and has recognized the National Council as a legitimate organization representing the Syrian people, concerns are held by Obama administration regarding the growing influence of radical Islamists within the opposition. One of the leading military opposition groups, the al-Nusra Front, was designated as a terrorist organization by the United States only this December. Earlier this week, al-Nursa formally linked itself with the Iraqi branch of al-Qaeda .
You can share this story on social media: