Iraq's Al-Qaeda confirms ties with Syrian rebel Nusra Front – reports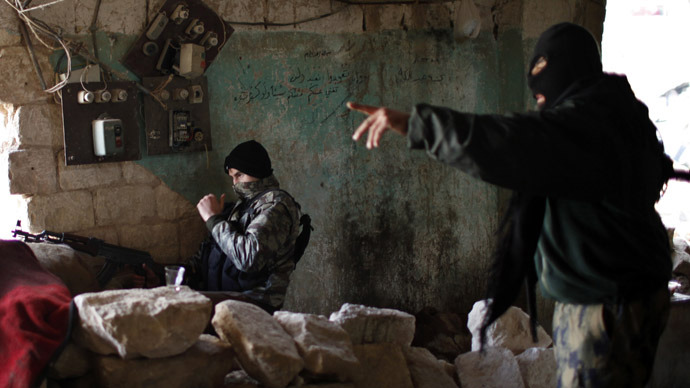 Iraqi Al-Qaeda has confirmed the Syrian hardcore rebel group the Nusra Front is a branch of its organisation, according to the US-based SITE Intelligence Group.
SITE quotes leader of the Islamic State in Iraq, Abu Bakr Baghdadi, as saying that his Islamist group and Syria's Nusra Front will now operate jointly under the name of the Islamic State in Iraq and the Levant. The authenticity of the statement could not be immediately verified.
The confirmation comes days after Al-Qaeda's leader Ayman Zawahiri urged supporters to go to Syria and establish an Islamist state there.
Experts have long warned that Nusra Front, which was blacklisted by the US as a terrorist organization, has strong links with Al-Qaeda in Iraq, and probably predominantly consists of Al-Qaeda fighters, who moved into Syria to capitalize on the turmoil in the country.
The group has gained much power in Syria through engaging in combat directly against government troops and local militias allied with it. It claimed responsibility for a number of deadly suicide bombings in the country, which claimed hundreds of civilian lives.
The organization is estimated to have 5,000 troops in its ranks.
The influence of Nusra Front was named by the US as a key reason why it does not supply arms to the Free Syrian Army, the relatively moderate and secular anti-government armed group in Syria. Washington was concerned the shipments would end up in the hands of the terrorists and used against Americans and their allies.
You can share this story on social media: