Obesity drug approved by FDA after originally being rejected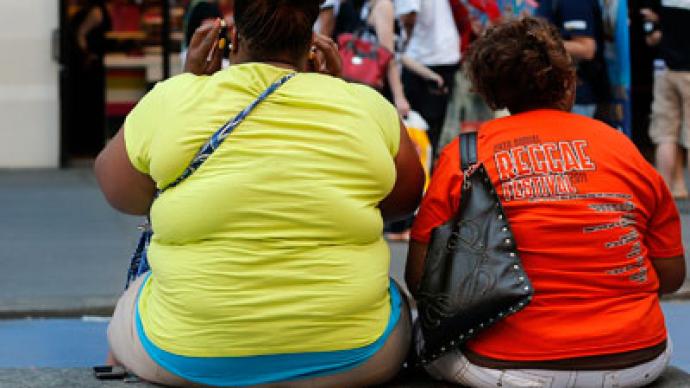 Caution, readers: you'll want to sit down before reading this (and stay there without doing any physical activity for as long as you want). The US Food and Drug Administration has approved an all new obesity pill.
The FDA gave the go-ahead on Wednesday for doctors to start dishing out prescriptions for Belviq, the brand name for the weight-loss drug lorcaserin developed by Switzerland-based Arena Pharmaceuticals. For now the federal agency says the drug is safe enough to be served to patients with a body mass index (BMI) of 30 or above, the standard used by physicians to establish the lower end of obesity. Additionally, Americans with a BMI of 27 or greater who also suffer from at least one weight-related health problem could be prescribed Belviq by physicians."Obesity threatens the overall wellbeing of patients and is a major public health concern," Dr. Janet Woodcock, director of the FDA's Center for Drug Evaluation and Research, explains in a written statement released this week. "The approval of this drug, used responsibly in combination with a healthy diet and lifestyle, provides a treatment option for Americans who are obese or are overweight and have at least one weight-related comorbid condition."Arena Pharmaceuticals originally pitched their pill to the FDA in 2009, but it was rejected a year later over concerns of possible side-effects. When the company's New Drug Application was dismissed the following year, Duke University Professor Dr. Pamela S. Douglas explained to the New York Times, "The argument that there is an urgent need I don't think really mitigates the concern of putting a drug that doesn't do much and may do harm on the market." Two years later, however, the FDA has changed their stance after combing over the latest studies sent in by Arena. Even still, side-effects of Belviq in its current form include serotonin syndrome, a condition the US National Library of Medicine agrees can be "potentially life-threatening" and can cause reactions that include, but are not limited to, diarrhea, hallucinations and overactive reflexes.Last month, a panel of expert advisers to the FDA voted with few dissenters to approve the pill, siding that the drug's benefits "outweigh the potential risks when used long term," reports CBS News. Coincidentally, the results of a University of Iowa study released last week reveal that another compound can aid in America's obesity epidemic if administered correctly: apples. Researchers there discovered that ursolic acid, a compound found commonly on the skin of apples, reduces total body weight and increases muscle mass.That, however, is a pill that many Americans might find hard to swallow. One-in-three Americans is currently considered obese, with that statistic ringing true for more than 44 percent of non-Hispanic black adults in the United States. With this week's approval, Belviq will be the first obesity drug to be given the federal go-ahead in more than a decade.
You can share this story on social media: