US targeted drone killings used as alternative to Guantanamo Bay - Bush lawyer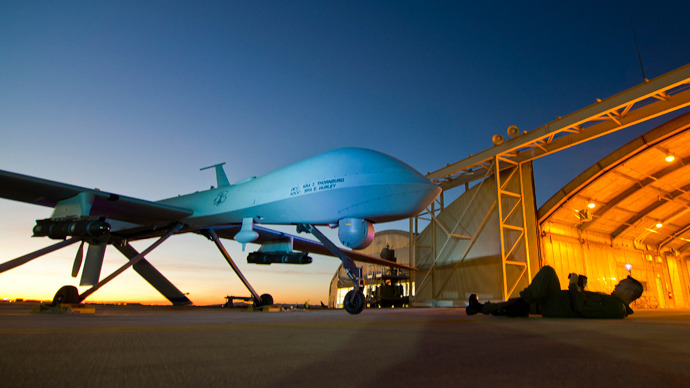 A lawyer who was influential in the United States' adoption of unmanned aircraft has spoken out against the Obama administration for what he perceives as using drones as an alternative to capturing suspects and sending them to Guantanamo Bay prison camp.
John Bellinger, the Bush administration attorney who drafted the initial legal specifications regarding drone killings after the September 11, 2001 terrorist attacks, said that Bush's successor has abused the framework, skirting international law for political points.  
"This government has decided that instead of detaining members of Al-Qaeda [at Guantanamo Bay prison camp in Cuba] they are going to kill them," Bellinger told a conference at the Bipartisan Policy Center, as quoted by The Guardian. 
Earlier this week Obama promised to reignite efforts to close Guantanamo Bay, where prisoners have gone on a hunger strike to protest human rights violations and wrongful incarcerations. They were his first in-depth remarks on the subject since 2009, when Obama had just recently been elected to office after campaigning on a promise to close the facility. 
But international law is equally suspect of drone strikes. Almost 5,000 people are thought to have been killed by roughly 300 US attacks in four countries, according to The Guardian. Bellinger maintained that the government has justified strikes throughout Pakistan and Yemen by using the 'War on Terror' as an excuse.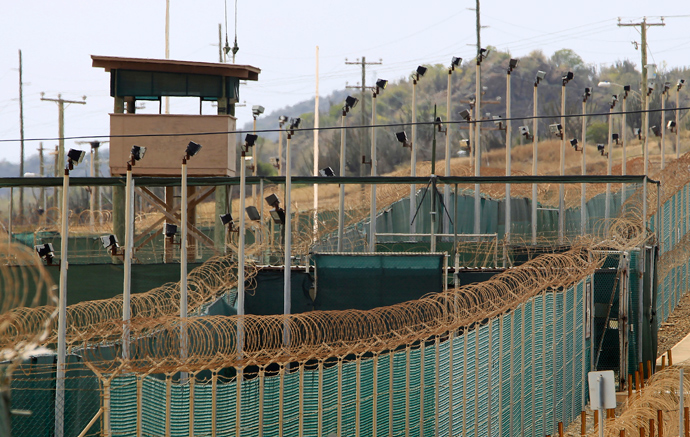 "We are about the only country in the world that thinks we are in an armed conflict with Al-Qaeda," he said. "We really need to get on top of this and explain to our allies why it is legal and why it is permissible under international law."
"These drone strikes are causing us great damage in the world, but on the other hand if you are the president and you do nothing to stop another 9/11 then you also have a problem," he added. 
Of the 166 detainees at Guantanamo Bay, 86 have been cleared for release by a commission made up of officials from the Department of Homeland Security, Joint Chiefs of Staff and other influential government divisions. 
White House officials have justified the use of unmanned aircraft by saying the US is at war with Al-Qaeda and that those targeted in drone attacks were planning attacks on America. In the future, experts say, future countries could use the same rationale to explain their own attacks. 
"Countries under attack are the ones that get to decide whether or not they are at war," said Philip Zelikow, a member of the White House Intelligence Advisory Board.
While the conversation around drones is certainly a sign of things to come, Hina Shamsi of the American Civil Liberties Union encouraged Americans to think about the human rights issues posed by the new technology. It could be another long process, if the Guantanamo Bay handling is any indication. 
"The use of this technology is spreading and we have to think about what we would say if other countries used drones for targeted killing programs," Shamsi said. "Few things are more likely to undermine our legitimacy than the perception that we are not abiding by the rule of law or are indifferent to civilian casualties."