Obama wants undocumented immigrants deported 'more humanely'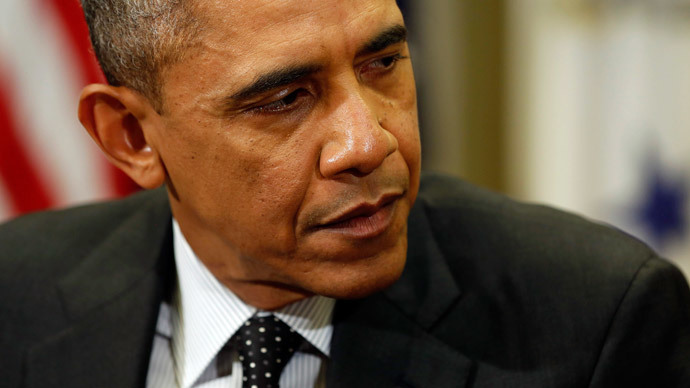 President Barack Obama announced on Thursday that he has ordered a review of US deportation practices in order to see if they can be processed "more humanely within the confines of the law."
The move comes alongside increased tension between the president and immigration reform activists, who have grown frustrated with the spike in deportations during Obama's term in office. The president had previously stated he could not unilaterally stop deportations, though initiating a review suggests changes could be made in the future.
According to the Los Angeles Times, the White House said that during a meeting with lawmakers from the Congressional Hispanic Caucus, Obama "emphasized his deep concern about the pain too many families feel from the separation that comes from our broken immigration system."
Homeland Security secretary Jeh Johnson will conduct the review, though immigration reform advocates hope it will be the first of multiple steps leading Obama to slow down deportations. Data from Immigration and Customs Enforcement showed deportations by the US government dropped 10 percent last year when compared with 2012, but roughly 2 million total have been carried out under Obama, the most by any president.
"It is clear that the pleas from the community got through to the President," Rep. Luis Gutierrez (D-Ill.), who met with Obama Thursday, added in statement. "The CHC will work with him to keep families together. The President clearly expressed the heartbreak he feels because of the devastating effect that deportations have on families."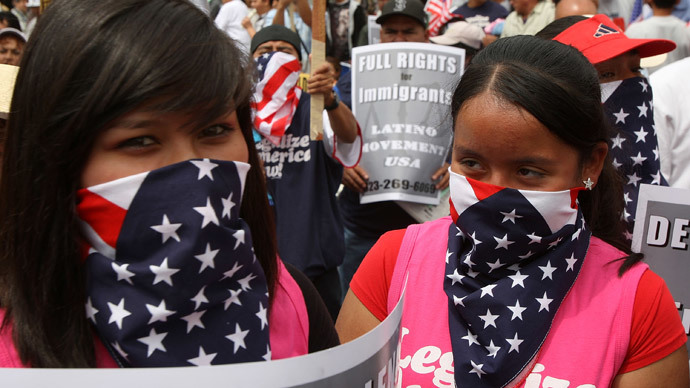 Still, outside groups cautioned that a review may not go far enough, and that further action will be necessary.
"Review can not be an excuse for delay," Chris Newman, the legal director of the National Day Laborer Organizing Network, told Politico. "The president has the legal authority and moral obligation to change his deportation policy, and every day he waits will be a blemish on his legacy."
The decision was also quickly criticized by the staff of Republican Senator Jeff Sessions (Ala.), claiming it would keep more Americans out of work.
"Fifty million working-age Americans in this country don't have jobs," said Stephen Miller, communications director for Sessions, to the New York Times. "And what does the president do? He takes more steps that would provide companies with illegal workers."
As noted by the Times, attempts to decrease the number of deportations may also have the added consequence of making comprehensive immigration reform less likely. As RT reported previously, the Senate managed to pass a bill last year only to see it stalled in the House of Representatives, where Republicans have insisted they'd pass their own bill rather than take up the Senate version.
With midterms approaching, however, it's unlikely there will be any action on the issue this year. As a result, even other Democrats have been pushing Obama to take the matter into his own hands.
"While we continue waiting for the House of Representatives to wake up and move on immigration reform legislation, I urge the president to take action today and halt needless deportations that are splitting apart our families and communities," said Sen. Robert Menendez (D-NJ) earlier this month.
You can share this story on social media: