Obama's chopper data viewed in Iran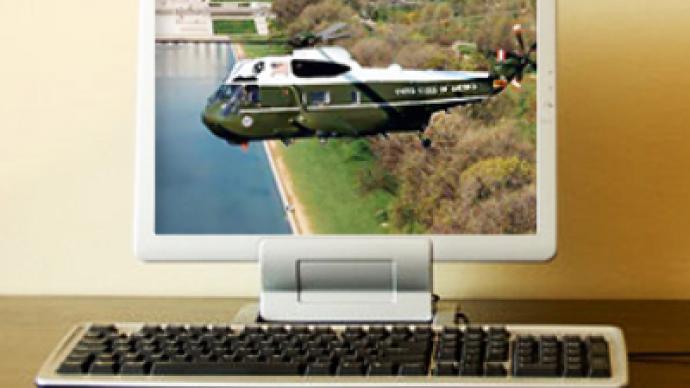 An unauthorised user in Iran has gained online access to sensitive information about a helicopter in the US president fleet. The US Navy is now investigating the incident.
The statement comes from data monitoring firm Tiversa, which discovered the information had been viewed last week by a source in Teheran.
The company's spokesperson Scott Harrer has not revealed the source of the leak, saying only that it was not from the manufacturing firm Lockheed Martin Corp, which is now building the new presidential fleet of helicopters.
The files were downloaded on an Iranian computer through peer-to-peer file sharing networks for government agencies and large enterprises.
Tiversa says it immediately notified the government of the access to the information about the president's helicopter.
Pentagon spokesman Geoff Morrell said the accessed data about the aircraft is not classified, and the president does not travel in that specific helicopter.
Nevertheless, the US Navy is now investigating the matter. Spokesperson Lt. Clayton Doss said that even though the documents "were not particularly sensitive" and "relatively dated" they "should not have been made available on the Internet or placed in the public domain."

The helicopter was constructed by United Technologies Co's Sikorsky Aircraft, which is now conducting its own investigation.
The current presidential fleet of 19 Sikorsky helicopters has been operating for more than 30 years and several have broken down during presidential trips.
Although President Obama recently said he is quite satisfied with his aircraft, military specialists warn the current fleet is outdated in terms of security.
You can share this story on social media: