White House denies Obama called off bin Laden raid three times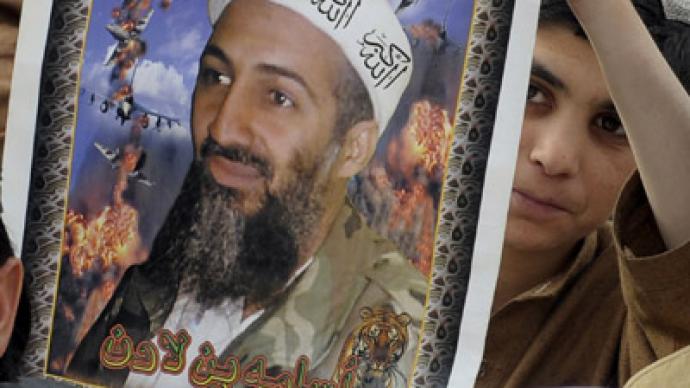 The White House is rejecting accusations reportedly included in a soon-to-be-released book that suggests US President Barack Obama repeatedly postponed authorizing a raid targeting Osama bin Laden.
A preview of Richard Miniter's forthcoming book 'Leading from Behind: The Reluctant President and the Advisors Who Decide For Him' was published in The Daily Caller over the weekend, and in it the website reveals accusations made in the memoir, including charges that President Obama called off the raid that killed bin Laden three times before giving it his go ahead. According to The Daily Caller's write-up, unnamed sources with the Joint Special Operations Command who had direct knowledge of the May 2, 2011 execution of bin Laden revealed secrets to Miniter. In turn, the author writes that there was much more to the raid than the public was made aware of. Allegations relayed to the journalist — who has twice toppled the New York Times best-selling author list — suggest that only after thrice postponing the hallmark raid did President Obama authorize the SEAL Team Six operation that ended bin Laden's life."President Obama's greatest success was actually his greatest failure," Miniter tells The Daily Caller.Miniter also alleges that Obama was coached through the bin Laden mission with the guidance of senior advisor Valerie Jarrett, who was instrumental in enforcing the commander-in-chief to sign off on the final mission. The administration is now dismissing those claims as well, though, and White House spokesman Josh Earnest tells USA Today that those charges are falsified, adding, "So I wouldn't put any stock into that vignette or into the book itself." The website's preview of Miniter's book quickly went viral and by Monday afternoon the White House went public to dismiss the author's claims. "That is an utter fabrication," White House spokesman Earnest told reporters Monday. "It's seems pretty clear that Mr. Miniter doesn't know what he's talking about.""Ms. Jarrett, like the vast majority of the president's senior staff was not read in on the operation on the mission against Osama bin Laden," Earnest added.
You can share this story on social media: