Obama uses NDAA to halt Iranian assets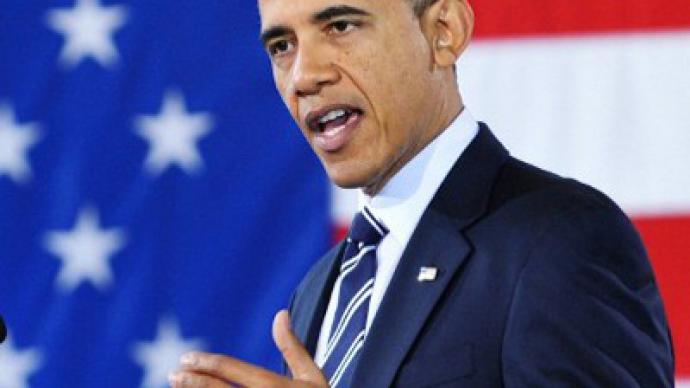 The National Defense Authorization Act for Fiscal Year 2012, or NDAA, has been critiqued by civil liberty advocates for its ability to grant the president the power to detain and torture American citizens without charge.
Over the weekend though, President Obama cited a separate provision in the act to authorize his decision to sanction Iran over continuing rumors of a nuclear weaponry program.In its brief history, it is not the first time the US has used the law.Since President Obama approved the act on December 31, 2011, the US Supreme Court has already used the language in the legislation at least once to defend the continued imprisonment of an alleged terrorist held at Guantanamo Bay for the last nine years. Musa'ab al-Madhwani, a Yemeni national, has been behind bars at the Gitmo military prison since 2002 despite never being charged — and being called a model prisoner. Last month, however, the highest court in America used the NDAA to keep him locked up indefinitely, citing that any suspicion of affiliation with terrorism-aligned insurgency was enough to keep him locked up for life.This time, the president evoked section 1245 of the NDAA, a small script in the act that authorizes Obama the power to freeze property belonging to the Iranian government and stop the nation from accessing any of its funds, including even those held by the Central Bank of Iran. Previous legislation had allowed the US "reject" Iranian transaction, which would simply keep matters from passing through American authorities. By employing section 1245, however, the US is blocking any deals that would involve the government of Iran or their Central Bank. The action to enforce section 1245 makes Obama's record with the NDAA only appear that much more questionable. Under this legislation, the US president has the power to detain and interrogate any American citizen without ever taking them to court or even charging them. Even though Obama promised to never use these powers, he just as well promised that he would never sign the act, only to reverse this position later on. "The fact that I support this bill as a whole does not mean I agree with everything in it," President Obama would say upon signing the NDAA on December 31, 2011. Texas Congressman Ron Paul sarcastically responded, "what a way to usher in a New Year."Obama added in a signing statement that was concerned with "certain provisions that regulate the detention, interrogation and prosecution of suspected terrorists." He insisted that he would not allow the provisions to apply to American citizens, but less than a month after signing the NDAA, the Supreme Court is already enforcing the act to keep those like al-Madhwani locked up indefinitely.
You can share this story on social media: