Obama: US won't send fighter jets to intercept Snowden flights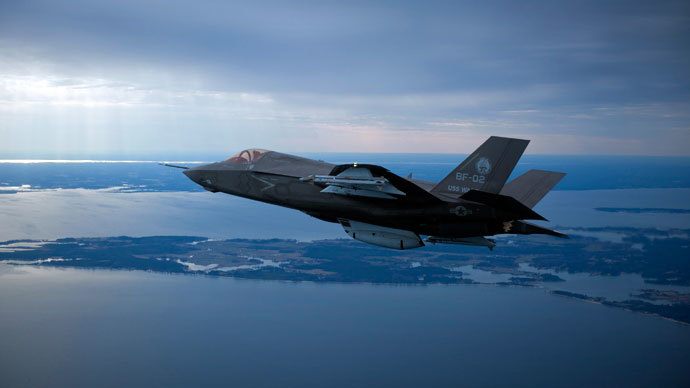 The US will not try to intercept NSA whistleblower Edward Snowden's flight, President Barack Obama said during his tour to Africa.
Obama announced that US will not be using military jets to go after Snowden, rejecting reports that America might force down a plane carrying the NSA leaker.
The president specified that the US will not engage in "wheeling, dealing and trading" to extradite Edward Snowden, adding that extradition will be carried out through legal channels. 
"We've got a whole lot of business that we do with China and Russia, and I'm not going to have one case of a suspect who we're trying to extradite suddenly being elevated to the point where I've got to start doing wheeling and dealing and trading on a whole host of other issues," Obama said.
Obama said he has not spoken to Chinese counterpart Xi Jinping or Russia's President Vladimir Putin about whistleblower Edward Snowden's extradition, adding that he "shouldn't have to," Reuters reported.
The president added he is "still concerned about the other documents" Edward Snowden may have, saying "not all of them have been released."

Edward Snowden was charged with espionage by US federal prosecutors on Friday and currently remains in an airport limbo in Russia's transit zone after he flew to Moscow's Sheremetyevo Airport from Hong Kong.
Snowden hasn't been seen on the latest flight from Moscow to Havana, reports RT's Irina Galushko, who is among the many journalists hunting for the whistleblower at Moscow's airport. 
Earlier, there were reports that Snowden will be on an Aeroflot's flight to Havana, Cuba, that will pass through American airspace and that the plane might be forced to land.

Snowden needs to reach Ecuador to get asylum – Interior Minister
At the same time, Ecuador says it cannot grant asylum to Edward Snowden, since he has not reached "any of its diplomatic premises," i.e. the country itself or the embassy, Interior Minister revealed in a press conference in the capital city, Quito.

However, entering Ecuadorian soil, including the embassy in Moscow is now impossible for Snowden. The US government revoked his passport, which means he neither has a Russian visa nor can he buy a new flight ticket to Ecuador or Havana, a second transit point, RT's Lucy Kafanov reports from outside Moscow's Sheremetyevo Airport.

Earlier, there were reports that Snowden would be on an Aeroflot's flight to Havana, Cuba, that will pass through American airspace and that the plane might be forced to land.

The government of Ecuador has also renounced US trade benefits to prevent Washington from pressuring the country as it decides over asylum for NSA leaker, Edward Snowden.

"Ecuador will not accept pressures or threats from anyone, and it does not traffic in its values or allow them to be subjugated to mercantile interests," Fernando Alvarado, the Ecuadorian government's spokesman, said.

Alvarado said that Ecuador has "unilaterally and irrevocably" given up the customs benefits, offering $23 million per year to finance human rights training in the US in return.

The funding would be destined to help "avoid violations of privacy, torture and other actions that are denigrating to humanity," Alvarado explained.

The statement comes after US senator Bob Menendez of New Jersey, chairman of the Senate Foreign Relations Committee, promised that he would seek to end benefits if Ecuador grants Snowden asylum.

You can share this story on social media: