Obama flies his personal barber from Chicago to Washington every two weeks
Published time: 6 Jun, 2012 16:32
Edited time: 6 Jun, 2012 20:32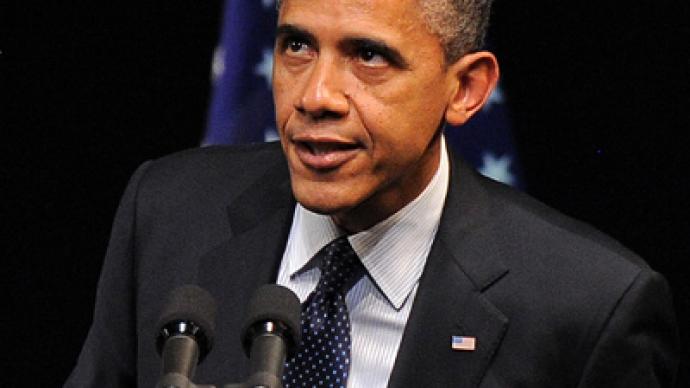 No one likes a bad hair day, but who's willing to spend tens of thousands of dollars to avoid ever having one? According to one new report, that's the kind of pampering fit only for a king — or perhaps the president of the United States of America.
German Public Radio is reporting that US President Barack Obama is so insistent on looking good that he flies his hometown barber, a Chicago, Illinois hairstylist identified only as Zariff, from the Windy City down to the White House every 10 to 14 days. The network says that Zariff has been Obama's go-to hairstylist going back nearly two decades, dating to even before the current commander-in-chief was an Illinois State Senator.
"We make sure that he looks his best at all time," Zariff tells the UK's Daily Mail in a recent interview.
Just because Obama is the president of the United States doesn't mean that he'll only settle for Pennsylvania Avenue's finest salon. That isn't to say, though, that he is saving a few bucks by going to an old-fashioned barber: bi-weekly flights between Washington, D.C. and Chicago could have accumulated to as much as $23,000 worth of taxpayer money since Obama entered office over three years ago, reports the Examiner.
"I get there. I keep his hair well groomed," Zariff tells the Mail. "'It's not important how I get there and when."
Back in November 2008 when Barack Obama was only the president-elect, his barber spoke with a local CBS affiliate and insisted at the time on following the future commander-in-chief out of Chicago.
"I said, 'I'm going with you' (if you win)," Zariff told the recently elected president, reported CBS 2 News.
"Absolutely. I'm not changing barbers, man," was reportedly Obama's reply.
In a separate interview in 2008, Zariff said he contemplated opening up a show in Washington to expand his clientele.
Zariff adds that he doesn't just dish out his services for free, either. "He pays $21 like everyone else," Zariff tells the Mail. "We don't care about how famous you are or who you are. Everyone gets the same price."