Obama approval falls amid budget debate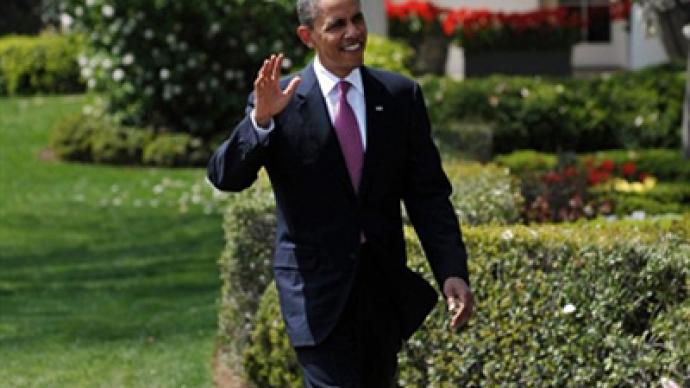 US President Barack Obama's approval rating has fallen to a new low with a new poll indicating a mere 19 percent of respondents strongly approve of his job as President.
The new results come following an extended budget and spending debate with Congressional Republicans where Obama unveiled a new compromise plan to reduce the nation's $1.4 trillion debt. The new plan calls for increased taxes on some Americans and cuts to programs which benefit the poor. Obama is set to unveil the details of the plan on April 13. Calls for massive cuts in addition to the recent budget compromise, are expected. "You're going to have to look at Medicare and Medicaid and see what kind of savings you can get," Senior Obama adviser David Plouffe recently told NBC's Meet the Press. "Our strategy is not to default. Our strategy is to get spending under control."Obama's recent willingness to compromise with Republicans and his desire to seek cuts in programs which benefit Americans has caused liberals' support for Obama to fall. According to the poll a mere 34 percent of liberals strongly approve of Obama's performance, down from 52 percent last week and 63 percent last year.Generally, 39 percent of voters strongly disapprove of the President's job. As it stands Obama's presidential approval index rating is -20.The budget showdown, the threat of a government shutdown and ongoing calls for cuts to government spending and programs, while continuing to fund numerous wars and military operations abroad has left many dissatisfied with Obama's leadership – both liberals and moderates.
You can share this story on social media: