NYPD shamed for embellishing counter-terrorism record
Published time: 11 Jul, 2012 14:20
Edited time: 11 Jul, 2012 18:20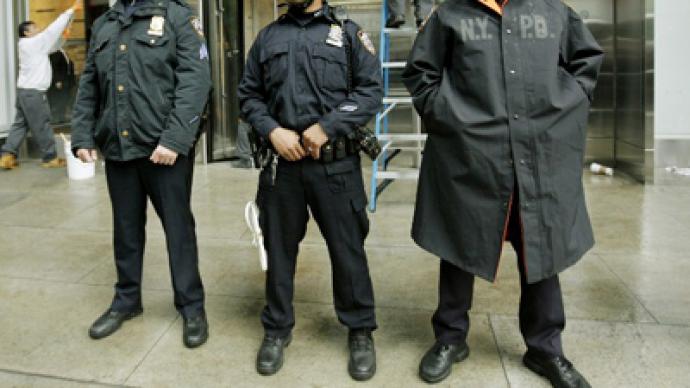 The New York Police Department has exaggerated its record and prescribed itself extra merit in keeping the Big Apple safe from extremists according to a study which examined the force's published achievements.
­Journalistic investigation by Justin Elliott from ProPublica.org has called into question the NYPD's counter-terrorism record after the inquiry found modest and overstated involvement of the department in thwarting 14 plots which have been published on police's website.
"The list includes two and perhaps three clear-cut terrorist plots, including a failed attempt to bomb Times Square by a Pakistani-American in 2010 that the NYPD did not stop," the report says.
"The failed 2010 attempt by Faisal Shahzad to set off a crude car bomb in an SUV in Times Square [was an example]. Shahzad was in contact with the Pakistani Taliban before and after the attempt, according to the government, and he pleaded guilty to charges stemming from his role in the attempt. The plot was widely seen as a law enforcement failure, as Shahzad was able to plant the rigged car in Times Square without being on the radar of the NYPD and other agencies" writes Elliot.
The report also claims that "government informants" and not the NYPD had played a vital role in stopping the alleged terrorist attacks.
In march this year, Mayor Bloomberg made everyone believe that "We have the best police department in the world and I think they show that every single day, and we have stopped 14 attacks since 9/11, fortunately without anybody dying," writes the Associated Press.
But after the new allegations, Bloomberg has found a way to save face.

"Let me point out to you, we haven't had one. Let's assume it's one they thwarted instead of 14. And it could very well be 28, because nobody really knows how many people. We have to be right 100 per cent of the time. The terrorists only have to be right once and you're dead. Now you want to make some noise about the study. They can study anything they want," Atlantic Wire reports the mayor as saying. 
There has been no official reaction from the New York Police Department.  But Deputy Commissioner Paul Browne left a comment on the ProPublica.org page saying, "The NYPD never said it stopped 14 terrorist plots. We've repeatedly said that New York City was the target of at least 14 terrorist plots since 9/11 because it is a fact. Critics want others to believe that terrorists who failed were not threats. If you believe that, we have a bridge to sell you – one that Al-Qaeda hoped to destroy."