NYPD questions women's outfits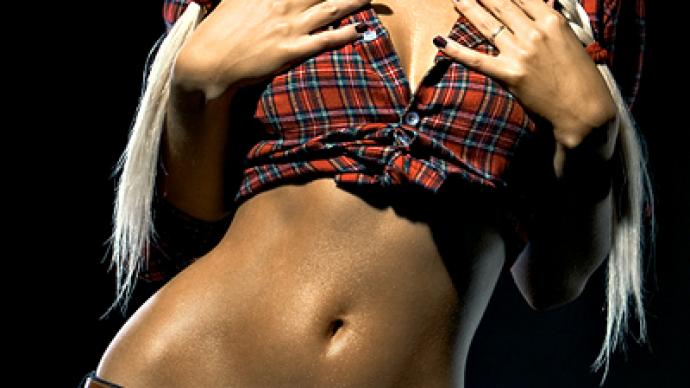 The New York Police Department has targeted Muslims, Moroccans and protesters in recent weeks. The latest subject of scrutiny from the NYPD is a bit more broad: women.
In response to a recent string of sexual attacks in the Park Slope neighborhood of Brooklyn, New York, The Wall Street Journal reports that area coppers have been stopping women that they feel are inappropriate clad and personally questioning their appearance."He pointed at my outfit and said, 'Don't you think your shorts are a little short?'" one woman tells The Journal. "He pointed at their dresses and said they were showing a lot of skin."She adds that the cop suggested her outfit would allow for "easy access" for assailants. Other women say that the outspoken commentary from New York's boys in blue is a response to a ten sexual assaults gone unresolved since March of this year. That doesn't give them the power to point our wardrobe dos and don'ts however, they insist."Officers are not telling women what not to wear—there's a TV series that does that," Deputy Commissioner Paul Browne tells the Journal in an email interview. "They are simply pointing out that as part of the pattern involving one or more men that the assailant(s) have targeted women wearing skirts."Is it some helpful advice or an unwarranted opinion?Jessica Silk of Safe Slope, an advocacy group formed in the wake of the assaults, says those interactions between cops and coeds are "completely inappropriate.""Unfortunately this might be a common link between the women that were attacked but the message shouldn't be that you shouldn't wear a skirt. The message should be that, 'Here are ways that you can protect yourself.'"Meanwhile, the best way to protect yourself on the streets of New York seems to be to avoid the NYPD altogether. Activists continue to voice outrage over the recent attacks at demonstrators participating in the Occupy Wall Street rallies. In those rallies, several women have been maced by Police Department officers equipped with pepper-spray in which they tell RT were unprovoked assaults.
You can share this story on social media: