DSK rape accuser speaks out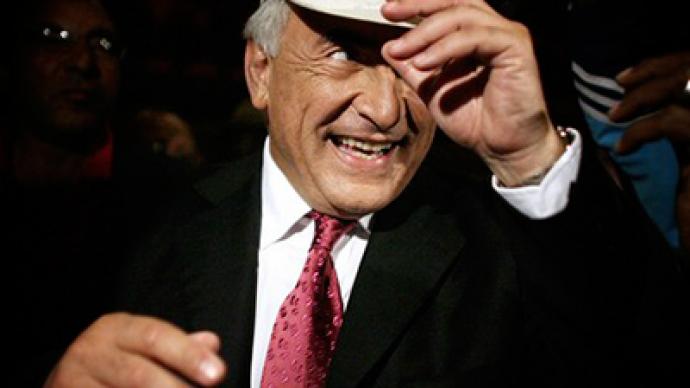 Is it a last ditch-effort to save the case against DSK or is the New York City hotel maid accusing the former IMF head of rape finally speaking out to share her own story?
Whichever it is, Nafissatou Diallo is finally going to the press.Two months after she first alleged that Dominique Strauss-Kahn forced her into performing oral sex in his Manhattan hotel room, the Guinean chambermaid has finally spoken outside of close courtroom doors and granted an interview to ABC. Until now, the name and identity of the accuser had not been made public."I want justice," Diallo says. "I want him to go to jail . . . I want him to know you cannot use your power when you do something like this."The alleged incident in room 2806 led to an international scandal which immediately caused DSK, at-time chairman of the International Monetary Fund, to resign from his post. He was facing serious charges of sexual assault until, only in recent weeks, prosecutors working the case against him said they stumbled upon evidence largely discrediting Ms. Diallo.Prosecutors allege that the hotel worker made up another accusation of a false rape and also linked her to a convicted drug dealer whom she conversed about the money she stood to receive if a settlement was made. Strauss-Kahn was released from behind bars after the information was brought to court and his attorneys believe that the case will be closed out shortly.These ties, say those close to the case, will cause things to wrap up shortly, they predict. When news first broke of the "non-credible" associations, one source close speaking on condition of anonymity said to The New York Post that Diallo's case was so weak that "anything that comes out of her mouth" couldn't be used in court. Diallo, however, still stands by her story. She tells reporters that, upon entering DSK's hotel room, the French bank big-wig grabber her breasts, slammed the doors and wrestled her to the bathroom."I said, sir, stop this. I don't want to lose my job," Diallo says. "He pulls me hard to the bed." From there, she says, he forced her into the sex act, after which she ran out of the room. Strauss-Kahn's attorneys say otherwise, though. "We believed from the beginning that this case was not what it appeared to be," attorney Benjamin Braffman responds.Last Tuesday, Diallo's attorneys met with the law team representing French writer Tristan Banon. The author attests that DSK tried to rape her several years ago but only recent came forward with charges. Attorneys for both women did not want to ties the two cases together, but with the NYC case crumbling, some viewed a possible alliance as a last-ditch effort to put DSK behind bars, or at least reach a settlement.