NYPD planted drugs on the innocent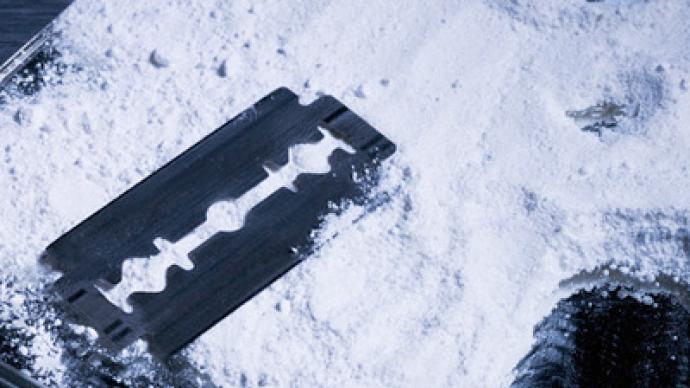 Stephan Anderson, a former New York police detective, has testified saying planting drugs on innocent citizens was a common occurrence for NYPD officers to meet their quota for arrests.
Anderson's testimony led to the apprehension of eight NYPD officers in one of the biggest corruption scandals in the Brooklyn South and Queens Narcotics units.The former detective admitted to having planted cocaine on innocent victims to help fellow officer Henry Tavarez reach his arrests target.The testimony stems from an incident that happened back in 2008 where Tavarez and Anderson were involved in operation "buy and bust," a task force that investigated suspected drug dealing at Club Delicioso in Queens, New York.According to court reports, two individuals sold Anderson three bags of cocaine for $60.Prosecutors claim that after Anderson's buy, he gave Tavarez two of the bags of coke. Tavarez later claimed that four men had sold him the two bags of coke for $100 and Anderson said he had bought one bag of cocaine for $40, which was not the case."Tavarez was worried about getting sent back to patrol and you know, the supervisors getting on his case," Anderson testified last week in Brooklyn Supreme Court.This transfer of drugs between police officers led to arraignments of Tavarez and Anderson. They were charged for selling drugs, unlawfully imprisoning the suspects, filing false records and other offenses.Anderson went on to say, "I had decided to give him the drugs to help him out so that he could say he had a buy."These corrupt practices would have continued to put innocent people behind bars if one of the falsely accused men had not gone back to the club to request surveillance footage to prove his innocence.In the video it is revealed that the four men never had any interaction with the undercover cops. They later had the charges against them dropped and the city settled a lawsuit for two of the four framed men, totaling an amount of $300,000.Anderson admitted in court that this was not first time something like this has happened and claims he was just following suit."As a detective you still have a number to reach while you are in the narcotics division," Anderson told the judge.Justice Gustin Reichbach, in defense of the innocent, asked Anderson if he ever thought about what consequences this would have on the victims' lives."It's almost like you have no emotion with it, that they attach the bodies to it, they're going to be out of jail tomorrow anyway; nothing is going to happen to them anyway," Anderson responded.Originally both Anderson and Tavarez faced up to nine years in prison for their roles in the conspiracy, although now they are likely to receive lesser terms due to a cooperation agreement with prosecutors.