NYC files appeal to fight stop-and-frisk ruling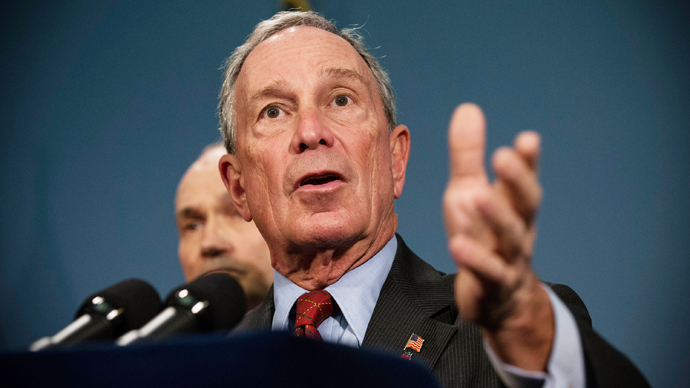 Officials in New York City took the first step on Friday towards appealing a federal judge's ruling from earlier this week in which the police department was told to reform its controversial stop-and-frisk practices.
Four days after United States District Court Judge Shira Scheindlin ruled on the stop-and-frisk tactics of the New York Police Department, officials for the city filed a notice of appeal Friday afternoon.
Judge Scheindlin, ruling for the Southern District of New York, said that the NYPD's policies were intentionally singling out minorities and ordered an independent monitor to start overseeing stop-and-frisk more closely to look for racial bias.
Mayor Michael Bloomberg immediately contested the court's decision, saying of Scheindlin, "What does she know about policing? Absolutely zero."
"Your safety and the safety of your kids is now in the hands of some woman who does not have the expertise to do it," Mayor Bloomberg said in defense of the program.
"We have moved ahead with our formal filings," Michael A. Cardozo, head of the city Law Department, told the Associated Press on Friday of that day's paperwork. "The mayor, the police commissioner and the city vowed to press forward immediately with an appeal — and we have done so. The safety of all New Yorkers is at stake."
With Friday's filing of the notice of appeal, lawyers for the city will now have three months to file a formal brief.
Ray Kelly, the commissioner of the NYPD, said in a statement that his agency does not engage in racial profiling and called the court's allegations to the contrary both disturbing and offensive.
On Wednesday, NYC mayoral candidate Bill de Blasio told MSNBC that he predicted the stop-and-frisk debate will define the race later this year that will find a replacement for Mr. Bloomberg, who by law is prohibited from running for a fourth term.
"The sharpest disparity in the last few years has been two different approaches to policing, depending on what kind of community you lived in," de Blasio said on the television program Morning Joe. "I think the judge's ruling put a very, very fine point on the issue…that's why this whole approach has to end. It's actually making us less safe for the long run."
You can share this story on social media: