NSA head: Replace would-be Snowdens with computers to stop future leaks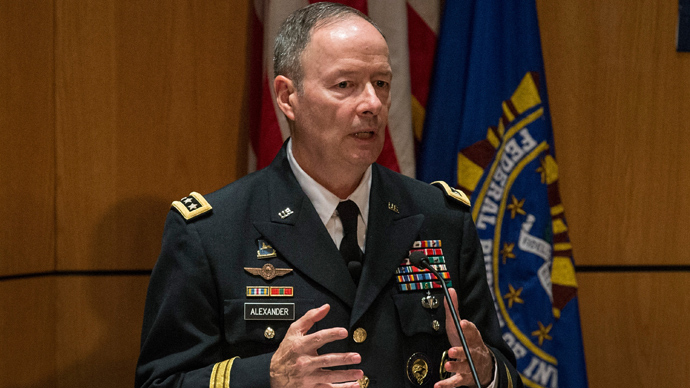 The director of the NSA announced that the secretive intelligence agency plans to prevent future security breaches by replacing the position once held by whistleblower and former NSA contractor Edward Snowden with computers.
The National Security Agency plans to drastically cut back on the number of people employed as systems administrators, Gen. Keith Alexander said during a cyber security conference in New York City on Thursday. 
Snowden, a former employee of government-contracted consulting firm Booz Allen Hamilton, worked for the NSA for more than a year before his role changed to systems administrator. It was while holding this position that he leaked classified details about previously undisclosed surveillance programs to the media.
"What we're in the process of doing – not fast enough – is reducing our systems administrators by about 90 per cent," Alexander said. The NSA currently employs approximately 1,000 systems administrators. 
"We've put people in the loop of transferring data, securing networks and doing things that machines are probably better at doing," he said, going on to describe how technology will make NSA secrets "more defensible and more secure." 
While Snowden has been referred to as a systems administrator, he told the Guardian that his job was actually to work as an "infrastructure analyst," spending his days searching for new methods to infiltrate internet and telephone networks. 
Alexander also defended the NSA's conduct, claiming the agency's actions have been "grossly mischaracterized" by the media. 
"No one has willfully or knowingly disobeyed the law or tried to invade your civil liberties or privacies. There were no mistakes like that at all," he said.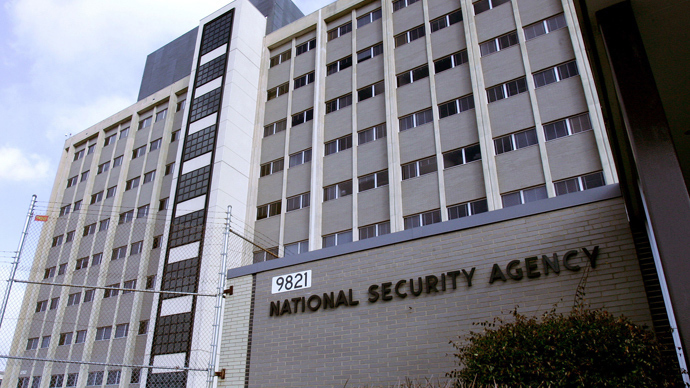 The NSA director said the plan to nearly eliminate the systems administrator position was in place before Snowden made his disclosures but that the leak and ensuing media firestorm has advanced the process. 
"We trust people with data. At the end of the day it's about people and trust," Alexander said. "And people who have access to data as part of their missions, if they misuse that trust they can cause huge damage." 
After fleeing to Hong Kong, Snowden told the South China Morning Post that he was happy to take a pay cut from $200,000 to $122,000 when he took the Booz Allen Hamilton position, due to the opportunity it afforded him. 
"My position with Booz Allen Hamilton granted me access to lists of machines all over the world the NSA hacked," he said in June. "That's why I accepted that position about three months ago." 
Alexander told the Senate Intelligence Committee in June that the NSA was implementing a "two-person" system to halt any future leaks of classified information. The so-called two-person rule is similar to what the Army instituted after Bradley Manning leaked more than 700,000 diplomatic cables, battlefield reports, and helicopter video footage in 2010. 
The rule requires anyone copying classified data onto a portable device from a secure network to do so with a second person, thereby ensuring against the possibility of a single whistleblower. 
"I think what he's doing is reasonable. There are all kinds of things in life that have two-man rules," former chief intelligence officer for the director of national intelligence, Dale Meyerrose, told The New York Times. "We've had a two-man rule ever since we had nuclear weapons. And when somebody repairs an airplane, an engineer has to check it."
Other experts added that while unauthorized disclosures are uncommon in both the government and in corporate America, the amount of damage that a systems administrator can do is enough to motivate decision makers to employ a system of checks-and-balances. 
"The scariest threat is the systems administrator," said Eric Chiu, president of the computer security company Hytrust. "The system administrator has godlike access to systems they manage."
You can share this story on social media: