Amid spying scandal, billion-dollar NSA data center may secretly open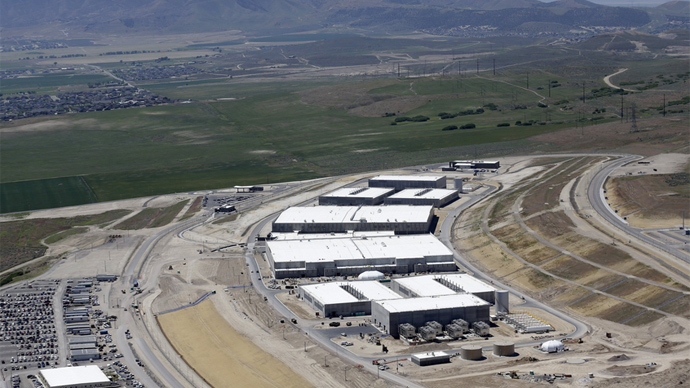 The new National Security Agency building in Bluffdale, Utah will be the most expensive facility in the NSA's history, but don't expect any sort of grand unveiling when it's finally functioning.
The $1.5 billion NSA data center is scheduled to officially open up this fall, but the Salt Lake Tribune is now reporting that the facility may already be up and running.
Thomas Burr of the Tribune wrote Thursday that the administrators of the state-of-the-art facility are staying silent when it comes to announcing information about the building, even though knowledge of its construction has been widely reported, and the NSA has become a mainstay in mainstream headlines since top-secret security documents were leaked to the media earlier this year.
"NSA officials declined to say whether the center is already online, but the secret agency isn't known for celebrating the opening of classified buildings," Burr wrote.
Vanee' Vines, a spokesperson for the NSA, told National Public Radio previously, "We turn each machine on as it is installed, and the facility is ready for that installation to begin."
Once the entire facility is fully operational, the United States' spy agency will be able to, by some estimates, store the equivalent of 250 trillion DVDs worth of data.
"It'll function as sort of a hard drive, in essence. You know, you might be able to picture this as NSA's external hard drive," writer James Bamford told NPR recently.
Even before its doors were opened to government employees, though, the facility was already being protected by security mechanisms that one might not expect on any other construction site. When Fox News flew a helicopter over the data center earlier this year, the aircraft's pilot was visited by the Federal Bureau of Investigation days later to discus a supposed  "national security matter."
William Binney, a retired NSA analyst who has spoken critically of the agency since his tenure expired, told Fox that the incident "showed the capability of the US government to use information to trace people, their relationship to others and to raise suspicions about their activities and intentions."
Meanwhile, top brass from the US intelligence community answered questions in Washington on Thursday afternoon about the government-run surveillance programs that were exposed in recent weeks by Edward Snowden, a 30-year-old former contractor. The event marked the first open hearing of the Senate Intelligence Committee since March 2013, when Director of National Intelligence James Clapper told lawmakers that the NSA has not wittingly collected information on American citizens. He later apologized for his "clearly erroneous" statement after Snowden's disclosures.