No plan for Russian air base in Venezuela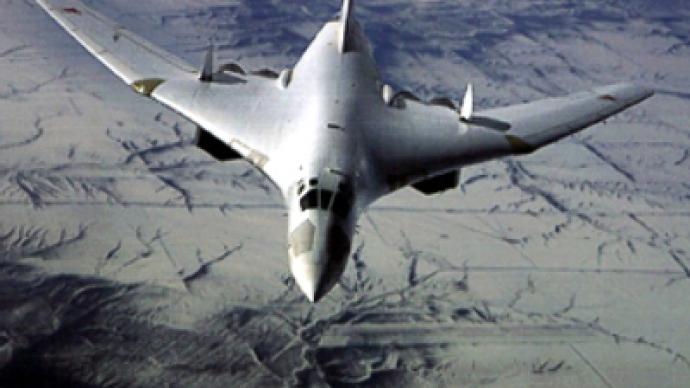 Hugo Chavez has denied reports that he offered Moscow to host an air base in Venezuelan territory. The reports were caused by the words of a Russian Air Force General, who said Venezuela was capable of hosting one.
Speaking during his Sunday TV and radio programme, Chavez said Venezuela was prepared to provide its air bases for Russian jets on temporary basis, but had no plans for a permanent base, reports AP news agency.
"I told President Medvedev that any time Russia's strategic aviation needs to make a stop in Venezuela as part of its strategic plans, Venezuela is available," he said.
Two Russian Tu-160 strategic bombers visited the Latin American country in September for training purposes. They also took part in a joint naval exercise.
The issue of a possible air base was raised Saturday by Maj. Gen. Anatoly Zhikharev, who is the Chief of Staff of Russia's long-range aviation. The general, who headed Russia's Air Force delegation to Venezuela in September, told Interfax news agency he inspected the airdrome of the naval base on the Caribbean island of La Orchila, approximately 180 kilometers off the country's central coast.
Zhikharev said the airdrome could be used by Russian strategic bombers with a full load after a small renovation, which would include extending its runways by at least 100 meters.
He noted that Venezuela's constitution forbids hosting foreign military bases in its territory but added that "temporary presence, for example, as part of an air patrol – which is exactly what we do – is possible. We come, we make flights, we leave."
He added Cuba also had several airdromes capable of receiving Russian strategic bombers.
The top general's words left the media puzzled. During their recent meeting in Geneva State Secretary Hillary Clinton and Foreign Minister Sergey Lavrov had committed to 'resetting' the relations between Russia and the US, and in April Barack Obama and Dmitry Medvedev are due to meet in London for further discussion. Reports of a possible Russian military base hosting nuclear-armed bombers in America's backyard were most out-of-place.
A Kremlin official later specified that Zhikharev was speaking hypothetically in terms of technical capability.
Russia resumed long-range bomber patrols in 2007 after a 15-year halt.
You can share this story on social media: