'1984 Day': Restore the 4th movement sparks nationwide anti-snooping protest
A grassroots movement of Fourth Amendment activists has rallied across at least 20 US cities to protest illegal surveillance techniques by the American government.
The protests "1984 Day," named for George Orwell's classic novel about an ultramodern surveillance state, have taken place across the nations, most notably in New York, San Francisco, Los Angeles, and Washington DC.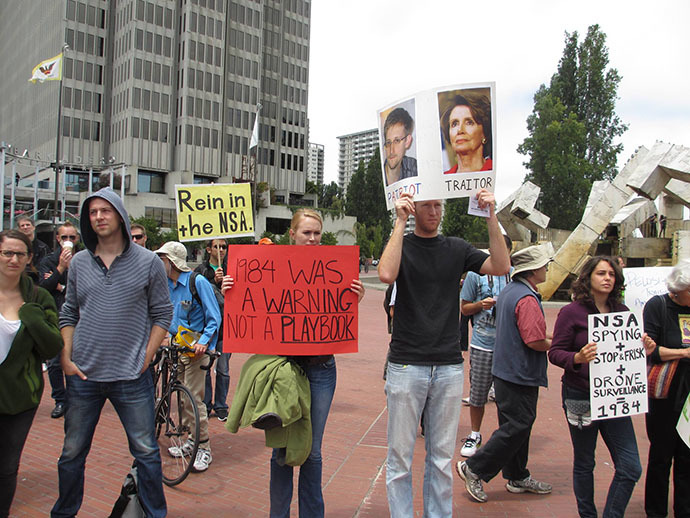 The rallies have been organized by a number of social media initiatives by a grassroots organization called Restore the Fourth that demands an end to "unconstitutional surveillance of digital communications." 
Anti- #NSA#protests organized by #restorethe4th in NYC on sunday pic.twitter.com/jNegXoii6A

— Anastasia Churkina (@NastiaChurkina) August 4, 2013
"By rallying this Sunday, we are sending a very loud message to our Representatives that to earn our trust they must restore the Fourth Amendment, and support the passage of legislation to revoke the NSA's authorization to conduct mass surveillance of US and foreign citizens," their website says.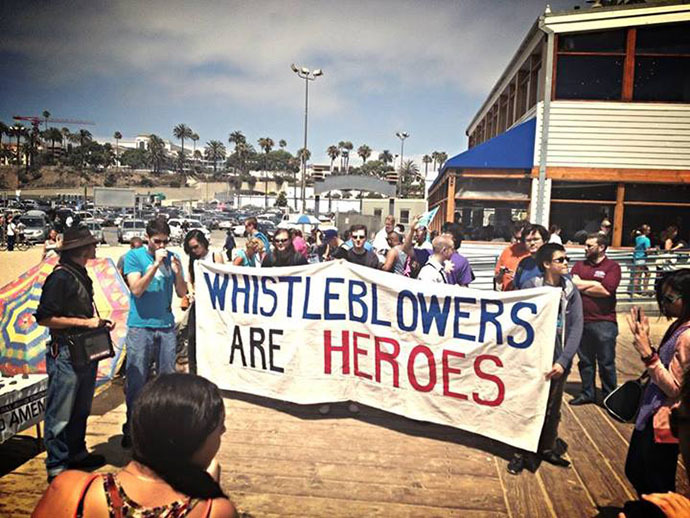 The movement has been gathering momentum since initially starting after Edward Snowden's revelations about the activities of the NSA. Guest speakers include Danniel Ellsberg, a former US military analyst, author, and activist who famously leaked the Pentagon Papers to The New York Times in 1971, revealing the systematic deception of four presidencies. He is scheduled to speak in San Francisco. 
#restorethe4th concludes the protest at Columbus circle #1984Daypic.twitter.com/Kl0rYkkUp4

— Abby Ellis (@abbycellis) August 4, 2013
Ben Doernberg, co-organizer of Restore the Fourth NYC, told RT that the movement is under no illusion that the US surveillance programs will stop anytime soon. "We are planning to do a lot of outreach directly to members of congress and senators, starting on August 5, which is when the congressional recess starts."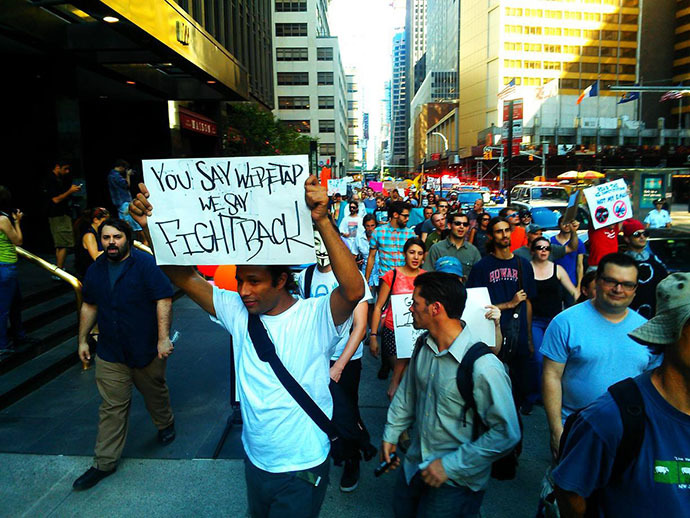 Other speakers include Mark Klein, the AT&T/NSA whistleblower who revealed in 2006 that AT&T was secretly cooperating with the NSA; and Jennifer Granick a Director of Civil Liberties for the Center for Internet and Society at Stanford Law School.

"Every rally is not only a chance to spread the message but to sign up to go speak with a congressman, or attend the town hall or take a more direct grassroots actions," Doernberg said.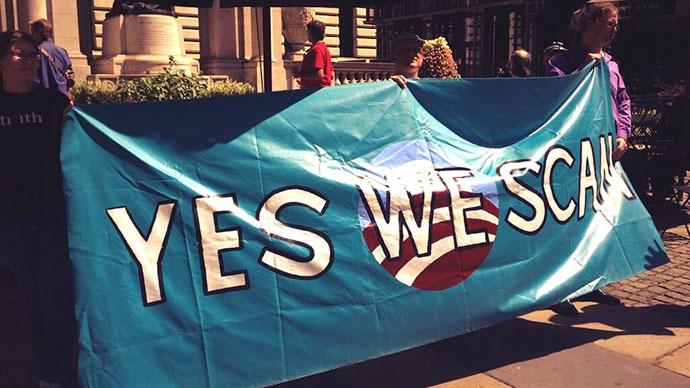 You can share this story on social media: