Intensive Tsarnaev surveillance would not have prevented Boston bombing, FBI says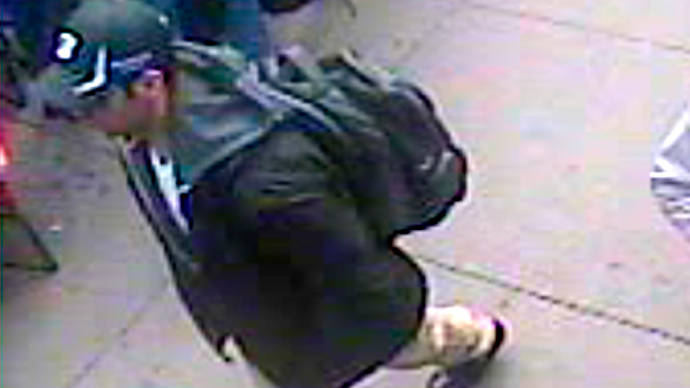 The Federal Bureau of Investigation has denied that it could have stopped the Boston Marathon bombing earlier this year, refuting the assertion that more surveillance on Tamerlan Tsarnaev, as requested by Russian officials, would have prevented an attack.
Congressional leaders have criticized the FBI for failing to conduct a better investigation into Tsarnaev, one of the suspects in the bombing, after Russian intelligence agencies notified them Tsarnaev may pose a threat to national security. Tsarnaev, along with his brother Dzhokhar, who was arraigned last month for his alleged role in the bombing, relocated to the US from the contentious Russian republic of Dagestan approximately ten years ago. 
Russian intelligence advised the FBI to monitor Tamerlan Tsarnaev in 2011, who they suspected of developing radical Islamic beliefs during his time in the US. Using this knowledge, Congress said, the FBI should have followed up with Tsarnaev when he returned from a long trip to Russia in 2012. 
The FBI cleared itself of any negligence or wrongdoing based on several internal reviews that came in the wake of the bombings, according to the New York Times. 
The Tsarnaevs detonated two bombs at the finish line of the Boston Marathon on April 15, killing three people and injuring over 200 more, police say. Tamerlan Tsarnaev, 26, was killed while the pair was attempting to flee police. Dzhokhar Tsarnaev, 19, was charged with 30 criminal counts in a Boston court on July 10 and is awaiting trial. 
FBI agents told the Times they were prevented from conducting an intensive investigation into the elder Tsarnaev by Justice Department protocol. Wiretapping and similar techniques were prohibited under federal law for the type of investigation they were conducting. 
The Bureau did not know Tsarnaev traveled to Russia for months, but had they, the anonymous sources said, agents would have not likely looked into him again because there was no new evidence he had subscribed to militant beliefs.
Inspired by that slip, the Department of Homeland Security and FBI have since changed their policies and are now given written notification when a former investigation subject leaves the country. Still, an FBI official told the Times, "it's fair to say that had these adjustments been in existence before the attacks, the outcome would likely not have been any different." 
In July, Boston police detectives announced they were still attempting to determine if the attack could have been stopped another way, by means of an arrest for murder. The deceased Tamerlan Tsarnaev has become one of the prime suspects in a still-unsolved murder of one of his former associates, Brendan Mess. The two friends boxed at the same gym and are thought to have had a falling out in the weeks before Mess was found dead with two others in his apartment. 
Massachusetts authorities said they have "mounting evidence" linking Tsarnaev to the murder, although he was never questioned at the time.
You can share this story on social media: