New York City incarceration nearly as costly as 4 years at Ivy League college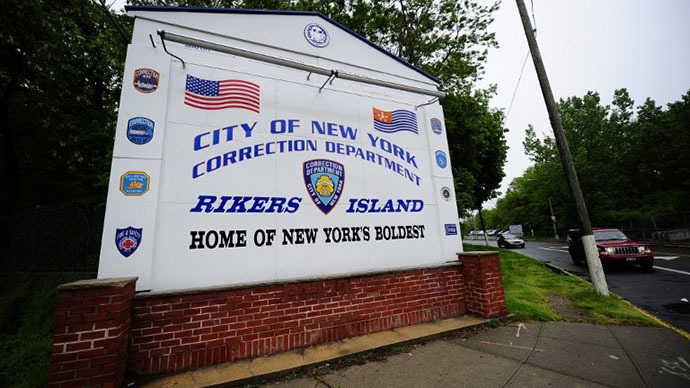 Taxpayers spend more than $150,000 every year to house each inmate at New York City correctional facilities. The figure is barely lower than what it would cost to send a student to an Ivy League university for four years, a new report reveals.
New York City's Independent Budget Office's annual budget examination report indicated that the city paid $167,731 to feed, house, and guard each inmate in 2012. The sum equates to about $460 per day for each of the 12,287 average daily New York City inmates incarcerated at any given time. The number was based on the Department of Correction's total operating expenses - including staff, insurance claims, judgments, and jail maintenance.
But experts say the total would not be as high if it was not for Rikers Island, the notorious prison complex operating on its own isle with a distant view of New York. Staffing, maintaining, and securing the jail has proven to be the costliest expense of the already expensive corrections system.
"Other cities don't have Rikers Island," Martin F. Horn, who resigned as New York's correction commissioner in 2009, told AP. Horn said the 400-acre island costs hundreds of millions of dollars in part because it has its own power plant and bakery, along with capacity for roughly 15,000 inmates.

Most of the inmates at Rikers are pre-trial defendants who are unable to afford bail and non-violent drug offenders who were sentenced to short terms, preventing them from being sent to a prison in upstate New York.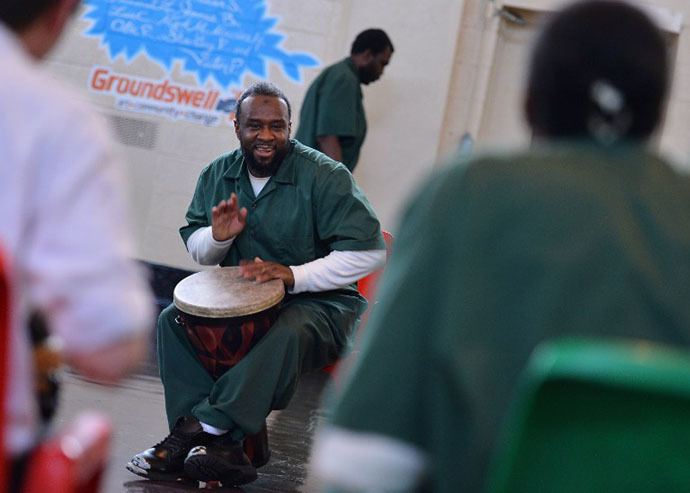 Two guards pleaded guilty last year to extorting Rikers inmates and deploying other prisoners on those who refused to comply. At least one prisoner died as a result of the scheme. Such incidents have inspired a number of lawsuits against New York City and Rikers Island itself, with plaintiffs suing for both negligence and corruption.
"It's troubling in both human terms and financial terms," Doug Turetsky, the chief of staff for the Independent Budget Office, told The New York Times. He added that the process of pushing so many inmates through the system each year "is a significant cost to the city."
Horn, the former correction commissioner, resigned after a swine flu outbreak swept through Rikers and an attempted burglary suspect died in custody. He said the draconian conditions and the amount of money that inmates cost appear unlikely to change in the near future.
"My point is: Have you seen a whole lot of outcry on this? Why doesn't anything happen? Because nobody cares," he said. "That's the reason we have Rikers Island. We want these guys put away out of public view."
As the Department of Corrections has seen its bills swell, so have students hoping to attend prestigious colleges in the Ivy League. A student hoping to attend Princeton University, consistently ranked as one of the best schools in the US, might have no other choice but to spend $40,170 on tuition and fees in 2013 - or $160,680 over the next four years.
That odd coincidence has scholars, including Nick Freudenberg, a public health professor at Hunter College, asking the obvious question about how incarceration rates still have yet to translate into cost saving measures.
"To my mind, the main policy question is: How could we be spending this better?" Freudenberg asked AP. "What would be a better return on that investment?"
You can share this story on social media: