Netflix: Our committee 'nothing to do' with SOPA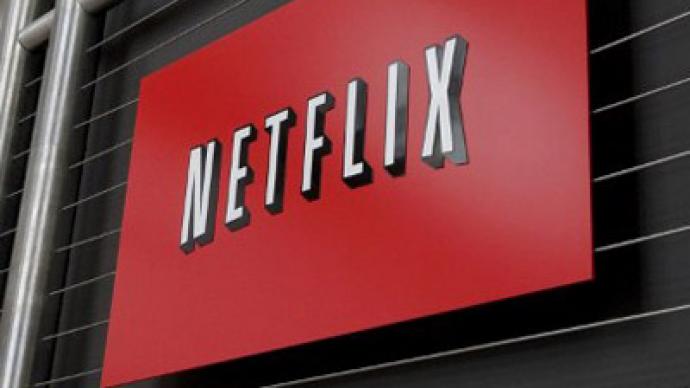 Internet streaming media provider Netflix insists it is not aiming to establish a political tool to lobby the pro-SOPA, anti-piracy agenda. The company's FLIXPAC committee was formed solely to enable Netflix to "lead a big, growing market", it says.
(UPDATE: Why Netflix PAC agenda NOT convincing)
An e-mailed statement by Netflix to San Jose Mercury News said the creation of the political action committee (PAC) had nothing to do with the Stop Online Piracy Act (SOPA) or the Protect IP Act (PIPA)."Our PAC is a way for our employees to support candidates that understand our business and technology. It was not set up for the purpose of supporting SOPA or PIPA," the statement says.On April 7, Dave Levinthal of Politico.com reported that the American on-demand Internet streaming provider is forming the political action committee FLIXPAC to aggressively lobby "a pro-intellectual property, anti-video piracy agenda". The author claimed Netflix had created the committee to "make contributions donations directly to federal candidates" through dozens of registered lobbyists and advocates from known lobbying firms including Franklin Square Group, Kountoupes Consulting and Monument Policy Group.Politico claimed the lobbying expenses of Netflix have risen from $20,000 in 2009 to $500,000 in 2011, according to congressional records.Netflix has tried to maintain a neutral position on SOPA, choosing not to be associated with the least popular bill in the history of the web: it never joined the 400 or so companies that officially backed SOPA.Initially, despite proclaimed neutrality on the issue, restrictions defined in SOPA found support with Netflix CEO Reed Hastings, who allegedly sent a letter to the Chamber of Commerce, praising the Act's ultimate goals. But the growing discontent with SOPA made Netflix "forget" about the letter altogether.The litmus paper for the Netflix statement will be the company's stance on future cyber-security and intellectual property bills, such as the already infamous Cyber Intelligence Sharing and Protection Act (CISPA) currently being pushed through the Congress.
You can share this story on social media: